When Pittsburgh International Airport heavy equipment operator Jason Rudge dropped a proposal in his CEO's mailbox with an idea for a sensory room for travelers with autism, he never thought he'd end up on a national news broadcast.
"We hope this is something all airports can implement," Rudge said. "Sensory rooms are getting national traction. That makes a huge difference for a lot of families.
"A note I dropped in the CEO's mailbox? Who would have thought that would lead to the TODAY show?"
Rudge, his wife Sharon and 4-year-old son Presley were the subject of a 3-minute story that aired Wednesday on TODAY. The family watched the broadcast while on a well-deserved vacation in Myrtle Beach, S.C.
A TODAY two-man film crew arrived two weeks ago and filmed Rudge doing his regular day job – that day operating a large machine that cleans rubber from the runway. The crew gathered more than five hours of footage for a segment that had to be boiled down to a few minutes.
The next day, senior producer Jay Blackman and reporter Tom Costello arrived for a sit-down interview in the sensory room, aptly named Presley's Place, with the Rudges and airport CEO Christina Cassotis.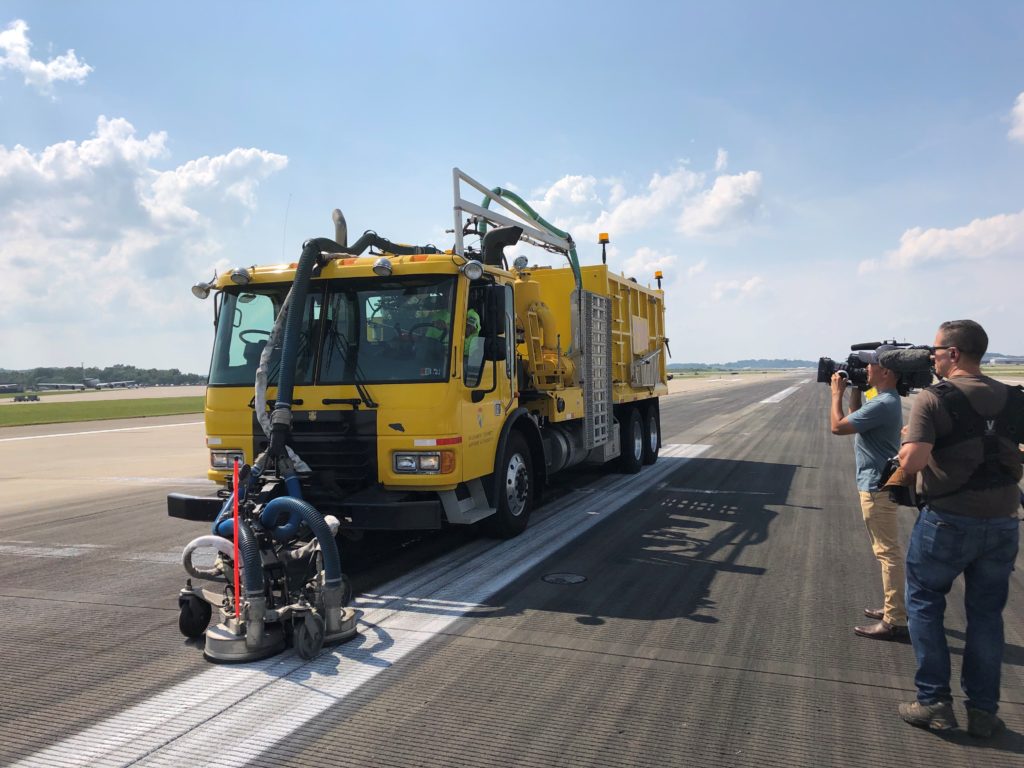 Almost on cue, Presley climbed onto his dad's lap during the interview.
"He seems pretty calm," Costello said during the interview.
Rudge agreed. He credits the airport for making his idea come to life and Cassotis for being receptive to the thought.
"We didn't realize how underserved the population was. Now we know and want to make a difference," Cassotis said. "It fits so well into our vision: to transform our airport, to serve the community, inspire the industry and advance our region as a world leader."
Rudge said special needs families often draw the short straw. Not so, at least at his airport.
"I wasn't in (Cassotis') office 10 seconds and she said, 'We're doing this,'" he said.
Blue Sky published stories and video about the project after the airport celebrated the grand opening on July 23, and shared footage with many of the media outlets, including TODAY.
The story was also covered by National Public Radio, the Washington Post and People magazine.