For some travelers, airports are places to spend the bare minimum of time: arrive as close to your flight's departure as possible, rush through security, get to your gate as boarding begins.
But if those travelers slowed down, they might notice that airports are working hard to become an enriching part of the travel experience.
Art displays, musical performances and a proliferation of local eateries in airports are part of an industrywide effort to reflect their home cities.
"We want you to know you are in Pittsburgh," said Kim Kitko, vice president of business development of the Allegheny County Airport Authority, which operates Pittsburgh International Airport.
Instead of rushing through airports, Kitko and others want travelers to enjoy their time in the terminals.
"I would love for people to look forward to starting their journey at the airport," she said.
At Pittsburgh International, it would be hard to be unaware of where you are.
Local candy and whiskey
Longtime Pittsburgh icons Primanti Brothers, the Marathon Diner and Sarris Candies have set up shop at the airport in the past two years, as have newer local businesses like hot dog shop Franktuary and Wigle Whiskey, an award-winning craft distillery.
Ben Zandi, president and CEO of Fraport USA, which manages concessions at Pittsburgh International, Nashville International and three other airports, says younger travelers want to feel where they are – even at the airport.
"The younger generations push for experiences, and that's what we are giving them," he said.
Airports everywhere are upping their game, said Zandi, who has managed airport concessions for more than three decades including at Boston Logan International and San Francisco International.
Whether it's Obrycki's crab cakes at Baltimore/Washington International Thurgood Marshall Airport, dim sum at San Francisco International's Koi Palace or the six airport musical stages at Nashville International, "creating a sense of place" is now a priority at many airports.
Music all day
Nashville's 30-year-old music program features 1,500 shows each year. And not just country music, but also jazz, choral and classical.
"We want you to come early, spend money and have lots of fun," said Shannon Sumrall, an airport spokeswoman. "We have music all day long."
Three quarters of the food concessions at Nashville are local eateries, said Zandi. But in Pittsburgh and elsewhere, efforts to give travelers a sense of place are not restricted to food.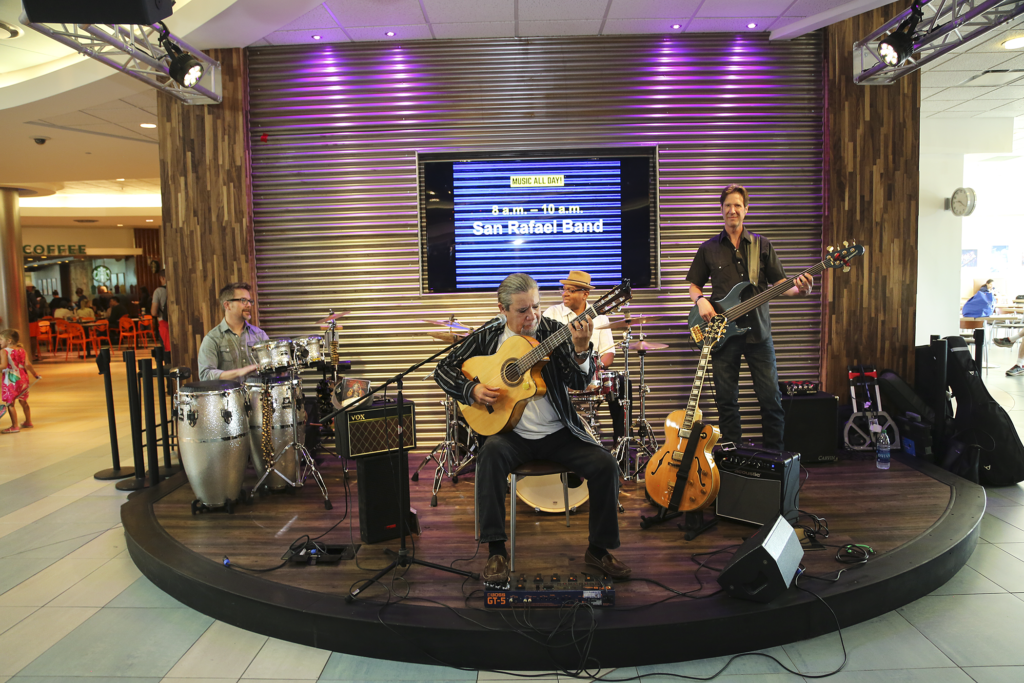 As passengers in Pittsburgh collect checked baggage, they can look at a scale model and 3-D video of Frank Lloyd Wright's Fallingwater, the airport's tribute to one of the world's most famous houses, designed by America's most famous architect.
Fallingwater, less than 50 miles from Pittsburgh, recently was added to the elite World Heritage List by the United Nations Educational, Scientific and Cultural Organization (UNESCO). There are just over 1,000 such heritage sites worldwide; of the 24 in the United States, only one other is in Pennsylvania – Philadelphia's Independence Hall.
Other Pittsburgh airport exhibits include fine art and fashion exhibitions from the Frick Museum, two installations from Carnegie Mellon University, as well as exhibits from the city's Carnegie museums and science center, the Children's Museum of Pittsburgh and rotating exhibits from various regional arts organiztions.
Art displays are now a feature at many airports, and PIT's arts and culture program is intensely focused on highlighting work created by artists in Western Pennsylvania.
"These exhibits all showcase local organizations and institutions and give visitors a flavor of what they could do on a visit," said Rachel Saul Rearick, the authority's arts and culture manager.
A focus on the arts is not limited to PIT. The SFO Museum at San Francisco International is now showing a rare set of scenic wallpaper, and Detroit Metropolitan Wayne County Airport just launched its art program last month.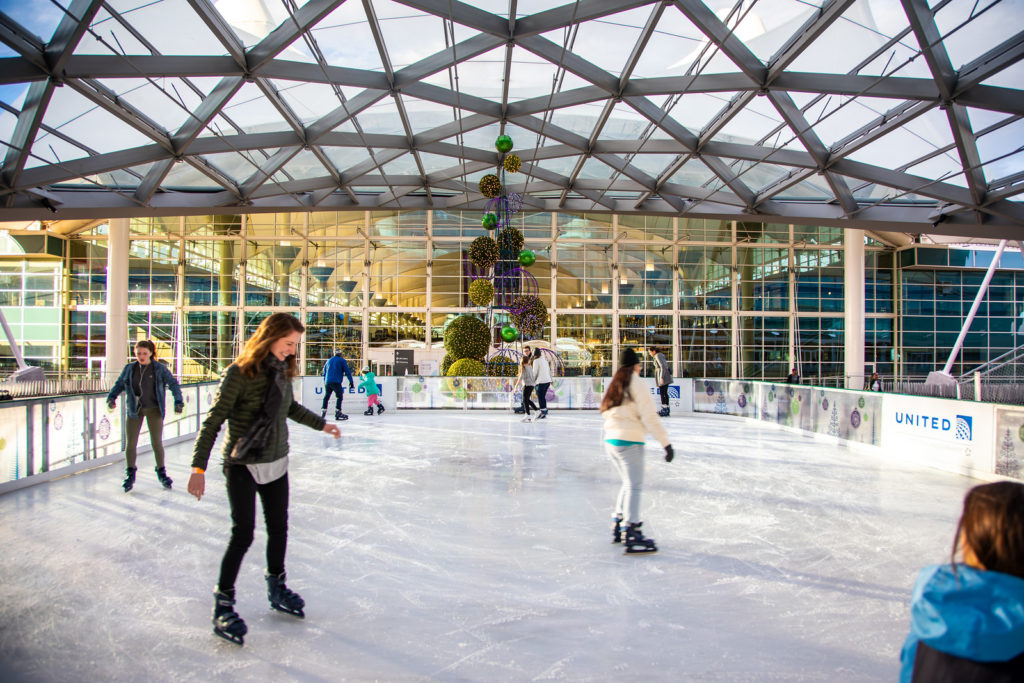 Skating rinks and waterfalls
At some airports, the effort to stand out is especially extravagant.
Denver International has an ice skating rink. Vancouver International features a 17-meter high "green wall" covered with more than 27,000 ferns and wildflowers.
And this year, Singapore's Changi Airport opened a $1.25 billion, four-story tiered garden with a 130-foot rain vortex, the world's tallest indoor waterfall. The display includes a 164-foot-long glass-bottomed bridge, nets for bouncing and walking, mazes and topiary sculptures.