November is Aviation History Month. And while North Carolina boasts "First in Flight" honors, Pittsburgh can claim a number of industry firsts for itself.
The region's own unique aviation industry began with the opening of the Pittsburgh-McKeesport Airdrome. Later re-named Bettis Field, the airstrip located in West Mifflin, Pa., became the site of the first U.S. air mail route,flown to Cleveland on a Waco 9 aircraft on April 21, 1927. Today, that same aircraft, named "Miss Pittsburgh," hangs above Pittsburgh International Airport's main security checkpoint.
Bettis Field and Miss Pittsburgh wouldn't exist without Clifford Ball. The Allegheny County native played key roles in opening the Pittsburgh-McKeesport Airdrome and in the creation of the Kelly Air Mail Act, which was passed in 1925. Miss Pittsburgh also happened to be one of the first planes he purchased.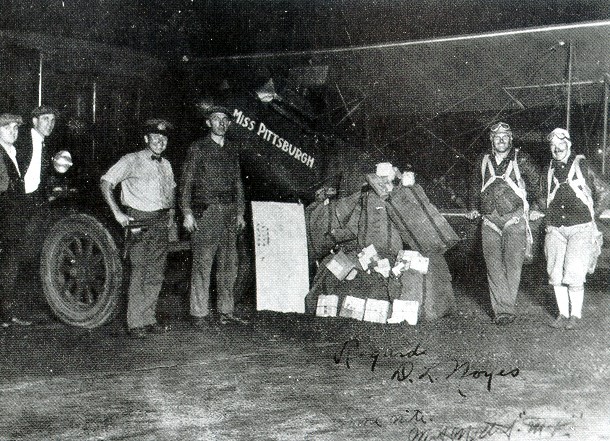 Bettis Field would be replaced with the dedication of Allegheny County Airport on September 11, 1931. When it opened, AGC was the third-largest airport in the U.S., the nation's only hard-surface airport and the first with a fully lighted airfield. It served as the city's primary airport, growing to serve more than 1 million passengers in 1951 until the opening of Greater Pittsburgh Airport the next year.
Pittsburgh's famous aviators
Clifford Ball Airline operated that first U.S. air mail route between Pittsburgh and Cleveland, before becoming Pennsylvania Air Lines in 1930 and, eventually, Central Airlines in 1934. And with Central Airlines, another notable Western Pennsylvania native entered the picture: Helen Richey, the first female pilot hired by a U.S. commercial airline.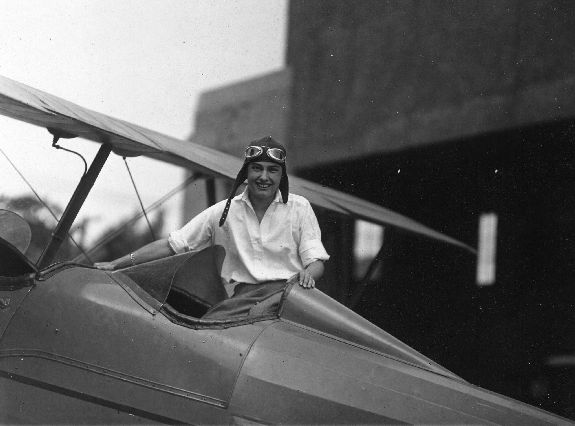 In 1934, Central hired her to fly passengers and mail between Washington and Detroit. Two years later, Richey would go on to partner with famed aviation pioneer Amelia Earhart in the Bendix Trophy race, a flight from New York to Los Angeles.
A number of Tuskegee Airmen, the legendary group of Black military pilots, also called Pittsburgh home. In fact, the region sent the largest group of Black airmen trained at Tuskegee during World War II, according to Pittsburgh journalist Regis Bobonis Sr who died in 2016. The airmen are famous for becoming the first African-American aviators and military support soldiers at a time when the military was racially segregated.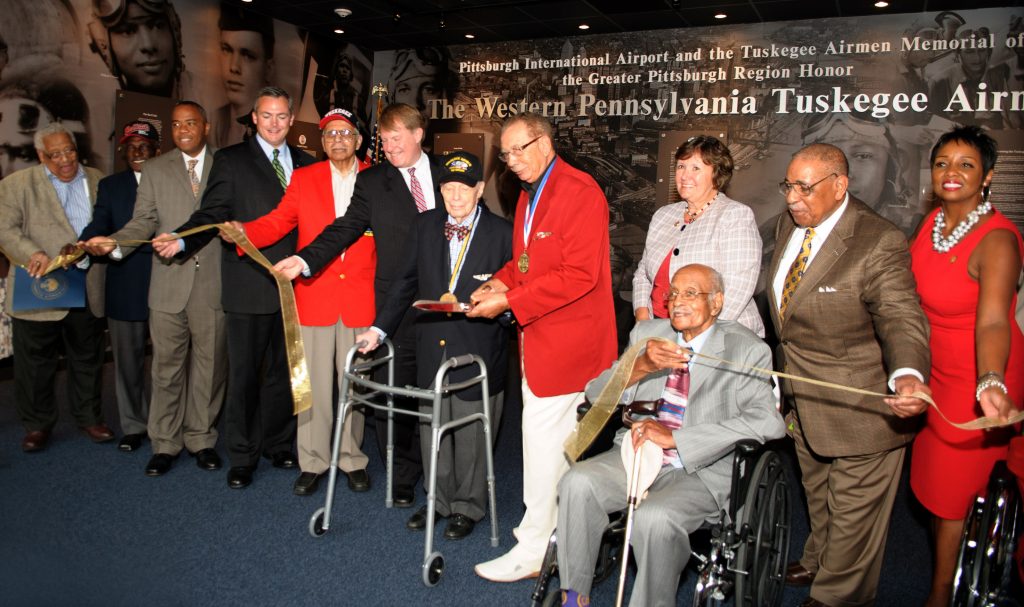 Additionally, Rosa Mae Willis Alford, who spent much of her life in nearby Beaver County, served as the sole female mechanic to maintain the aircraft flown by the Tuskegee Airmen.
'There once was a farm'
After World War II, officials began construction on a military airport in Moon Township. Following the war, the planned airport was expanded to accommodate the growing need for civilian air travel. Built on a dairy farm, Greater Pittsburgh Airport was the largest airport terminal in the country when it opened.
Greater PIT was an attraction in itself, featuring the world's first airport movie theater, public observation decks to view the airfield, a barbershop, and a restaurant known as the Horizon Room.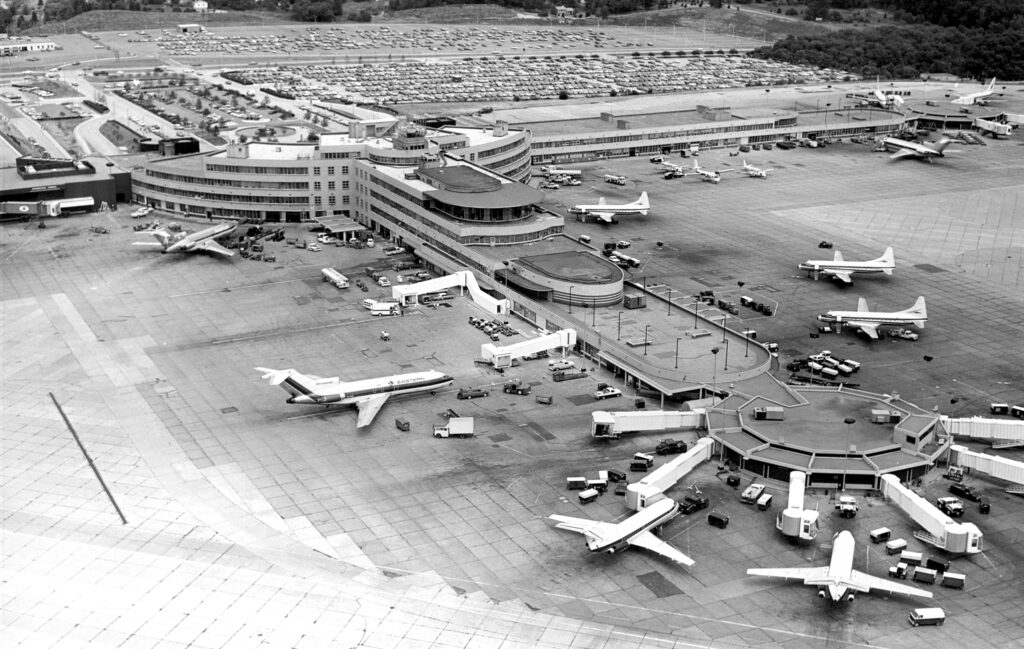 Greater PIT also touted the tallest FAA air traffic control tower when it opened in March 1985. The same 227-foot tower hosts air traffic control operations for Pittsburgh International Airport today.
October 2020 marked the 20th anniversary of the opening of PIT's "midfield terminal," famous for its unique X-shaped design that still makes it one of the world's most innovative airports.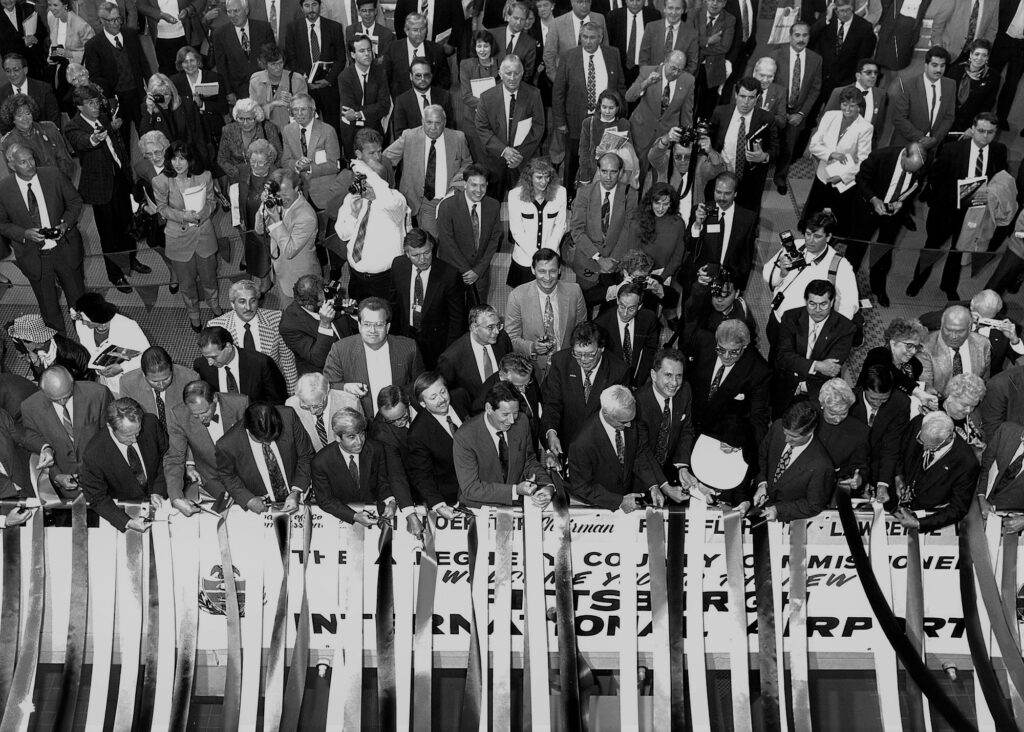 And as airport officials work toward an ongoing terminal modernization program, PIT has continued its legacy of firsts for the industry, including its myPITpass program, autonomous UV cleaning robots, first-of-its-kind microgrid and recently announced xBridge innovation center.