No matter how much emotional support your peacock provides, if you want to take it on a flight you likely will now have to pay for the privilege.
The U.S. Department of Transportation approved a new regulation in December that frees carriers from recognizing emotional support animals as service animals.
A service animal now is defined only as a dog trained to perform tasks for a disabled person. Emotional support animals such as miniature horses, birds, cats, rabbits and yes, peacocks, no longer have that designation and are subject to airline pet policies and fees.
(If you think no one ever would attempt to bring a peacock onto a plane, think again. In 2018, United Airlines refused to let a passenger board with one for reasons that included the creature's weight and size.)
Alaska Airlines, a Pittsburgh International Airport carrier, became the first airline to align its emotional support animal policy with the new federal regulation.
Alaska announced on Dec. 30 that it will continue to allow emotional support animals for reservations booked before Jan. 11 for flights through Feb. 28. No emotional support animals will be allowed to board flights after Feb. 28.
Ray Prentice, Alaska's director of customer advocacy, said in a news release that the change "will help us reduce disturbances onboard while continuing to accommodate our guests traveling with service animals."
United, Delta and American all subsequently announced similar policies, as well.
Strong reaction
The new guideline has sparked a divided reaction between advocacy groups for the disabled and airlines and organizations representing their employees.
The National Disability Rights Network, which provides legal advocacy services for the disabled, condemned the move. Curt Decker, the organization's executive director, is concerned the reclassification will have a negative impact on the disabled.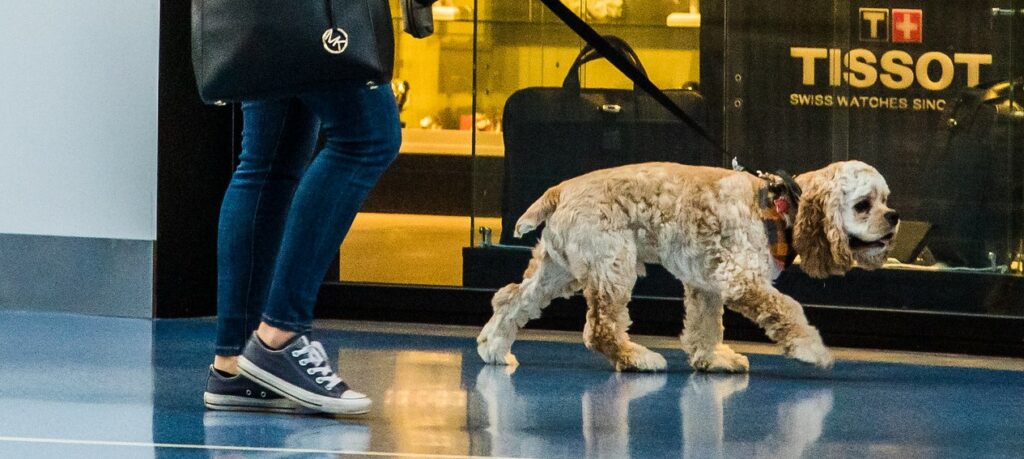 "While it is no secret that we still remain far from a truly accessible transportation system in this country, [the new regulation] will only serve to exacerbate existing inequities for people with disabilities participating in air travel," Decker said.
He added that the move will "almost exclusively accommodate the interests of the airline industry."
The Association of Flight Attendants-CWA International applauded the measure, calling it a positive for both airline crews and travelers.
"Passengers claiming pets as emotional support animals have threatened the safety and health of passengers and crews in recent years," association president Sara Nelson said. "Flight attendants have been hurt and safety has been compromised by untrained animals loose in the cabin."
The transportation department received 15,000 comments on the proposed policy change before rendering a decision. The department has contended the move will reduce confusion among airlines, passengers, airports and others as to which species constitute a service animal.
Department officials also stated that the move is intended to reduce the amount of animal misbehavior incidents usually caused by untrained emotional support animals.
New rule
Under the new rule, airlines can require people flying with a service animal to complete a form providing background information on the animal up to 48 hours before takeoff. The form requires details on the animal's health, behavior, training and its ability to relieve itself in a sanitary manner during flights.
Airlines also can require a service animal to fit within its handler's foot space on the aircraft. Carriers also can insist the dog be harnessed, leashed or tethered at all times on the plane.
As for peacocks, ferrets, gerbils, snakes and other animals? They can still offer emotional support on a flight, but only in their newly defined role as pets.
Industry trade organization Airlines for America CEO Nicholas Calio considers that a positive development.
The change, he contended, "will protect the traveling public and airline crew members from untrained animals in the cabin, as well as improve air travel accessibility for passengers with disabilities that travel with trained service dogs."