Jason Seidling's second year as director of team operations for the Pittsburgh Penguins is turning out to be much more difficult than his first year.
"It is way tougher now," Seidling said. "Everything is dictated by COVID. Everything we do. We're constantly asking, 'How does COVID affect this?' before we make any decision."
That's the sporting life for professional and major college teams during the pandemic. In addition to emptying the stands and forcing sportscasters to call games from studios, the pandemic has wreaked havoc on schedules and the accompanying travel plans.
When the Atlantic Coast Conference called the University of Pittsburgh men's basketball team in early January asking if it was interested in moving its game against Syracuse up more than a month earlier than originally planned, the Panthers staff jumped at the opportunity.
"We had a bye week and weren't supposed to play, but the previous two games were postponed," said Brian Regan, director of basketball operations.
Seidling and Regan are responsible for coordinating their teams' travel arrangements. That includes chartering planes, reserving hotel rooms and, in Regan's case, scheduling buses to the airport.
Regan said Pitt's traveling party has been reduced from what was a varying total to only the 34 people the ACC permits. Although fewer are traveling, the Panthers now use two buses instead of one to get to Atlantic Aviation, Pittsburgh International Airport's fixed base operator. Nonetheless, some things have been simplified, Regan said.
"Some aspects are easier now. We have scaled back our traveling party and make sure the charter buses and hotel all have deep-cleaning protocols in place," he said. "And of course, everyone has masks and are social distanced. Everyone at Atlantic Aviation and the hotels has been tremendous."
The Penguins don't take a shuttle bus to the airport, but when the teams arrive at Atlantic Aviation, things are different than previous seasons. All seats on the charter plane are assigned and the same plane is used for every trip.
FBOs—private operators that have their own terminal and amenities, including a private security checkpoint—handle travel for most area teams that charter with three major U.S. carriers: American, Delta and United. Delta carries the Steelers, while the Pirates fly on United.
The Penguins fly iAero, a charter company for many NHL teams. And some teams have their own aircraft; the Detroit Red Wings and Detroit Tigers share a McDonnell Douglas MD-81, the only remaining MD-81 operating worldwide.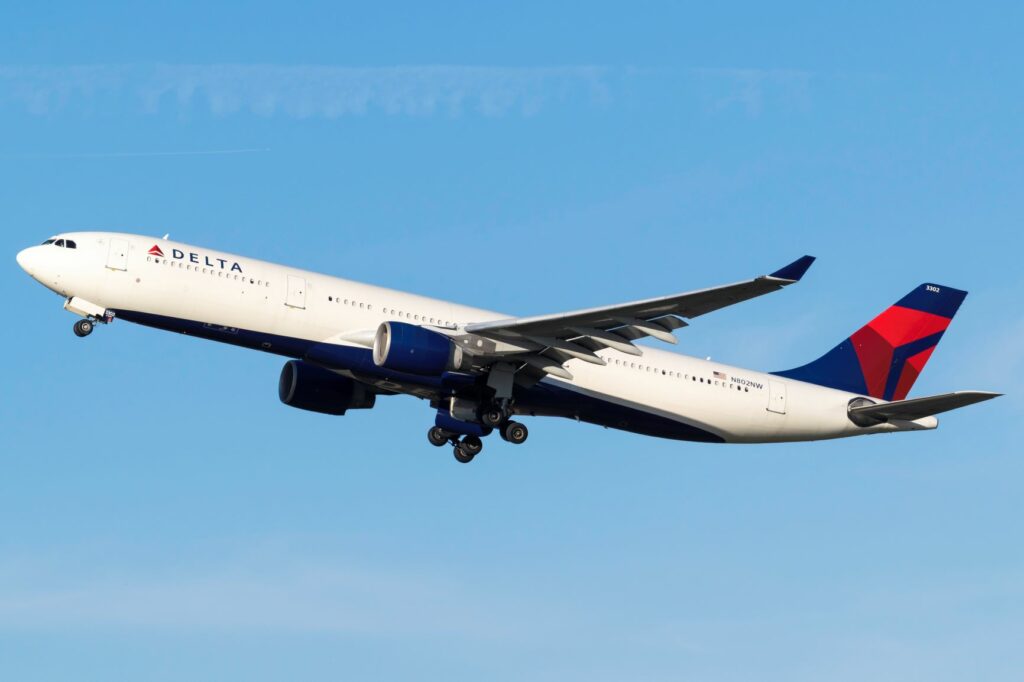 Narrow-body aircraft, like the Airbus A319, Boeing 737 and 757, are the most popular choices for teams to fly. Some of these feature a special VIP configuration with increased legroom and wider seats that swivel backward to make space for a small table.
NFL teams, which have larger traveling parties, usually charter widebodies.
The pandemic has resulted in some traveling rarities. For example, when the Baltimore Ravens traveled to play the Pittsburgh Steelers on Wednesday, Dec. 2, for a game that was originally scheduled for Thanksgiving, the team flew on two planes: isolated players and staff arrived on a Boeing 767-300ER while the rest of the team flew in on a 747-400.
The NHL limits its travel parties to only 50, which is about 10 fewer than normal, according to Seidling. And the COVID changes don't stop when the plane lands, he said. All players and staff are forbidden from going into any buildings other than the hotel and arena.
"You have to get room service or curbside pick-up for meals," Seidling said. "The hotels have been great and have set up 'player lounges' in ballrooms to give some sort of normalcy to the trip."
Regan and Seidling understand the need for the extra planning and frequent changes, and they say their teams are up to the challenge.
"I believe we have a great plan for COVID," said Regan. "Athletic director Heather Lyke and head coach Jeff Capel have goals for the program, and safety has always been the first priority. It's one day at a time and they have done a great job."
Seidling echoed those sentiments.
"Every day brings new challenges and keeps you on your toes. All you can do is put a smile on your face and try to make it as smooth as possible so the team can focus on what they need to do."