On a typical day, the Transportation Security Administration stops hundreds of banned items from being carried onto planes across the country.
Usually, it's multitools—like a Swiss Army Knife—pepper spray or regular-sized shampoo bottles. Common and fairly innocuous items people forget they have on them. Nearly 6,000 times in 2021, unfortunately, it was a gun.
But sometimes, the TSA discovers an item in a category all their own.
Each year, the agency releases its "Top 10 Catches": the most unusual banned (and sometimes outright illegal) possessions that passengers attempted to bring onto a plane.
At No. 10 this year: a handful of ammunition stored in a deodorant bottle caught at Atlantic City International Airport (ACY). Bit of an odd way to carry bullets.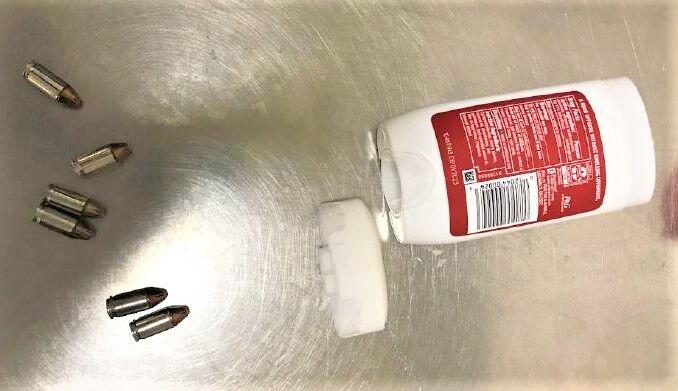 At No. 9, an Old West-style revolver caught at Newark Liberty International Airport (EWR). We're still not sure why anyone brings a gun in their carry-on luggage, even an antique like this one.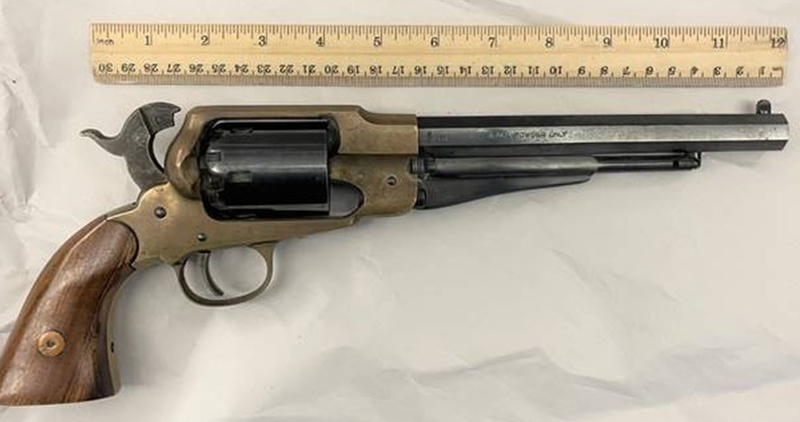 Coming in at No. 8, we have a creative attempt at drug smuggling, with meth stashed in a  breakfast burrito. Kudos to the TSA officers at Hobby International Airport in Houston (HOU) for spotting this.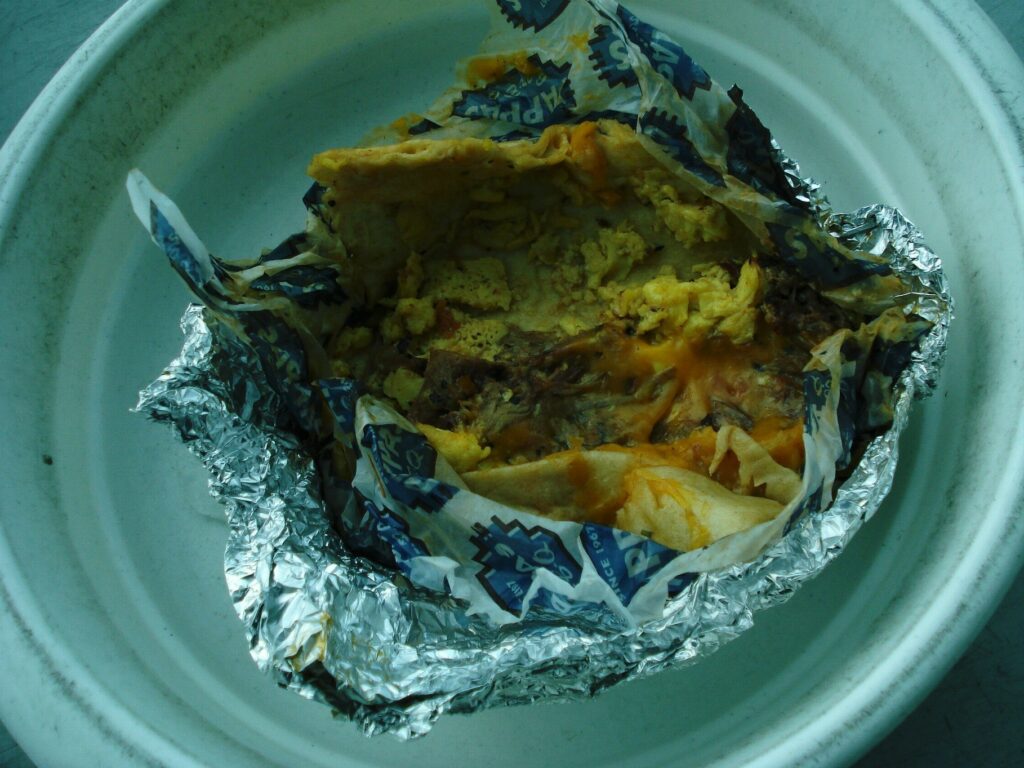 No. 7: a clever attempt to circumvent the rules at Daniel K. Inouye International Airport (HNL) in Honolulu with a Derringer-style pistol hidden in a belt buckle. Still a gun, still illegal.
A bit grisly at No. 6: a well-used cleaver found at Harrisburg International Airport (MDT). We're not sure who thought they'd be operating a butcher shop on an airplane, but a knife's a knife, and they aren't allowed.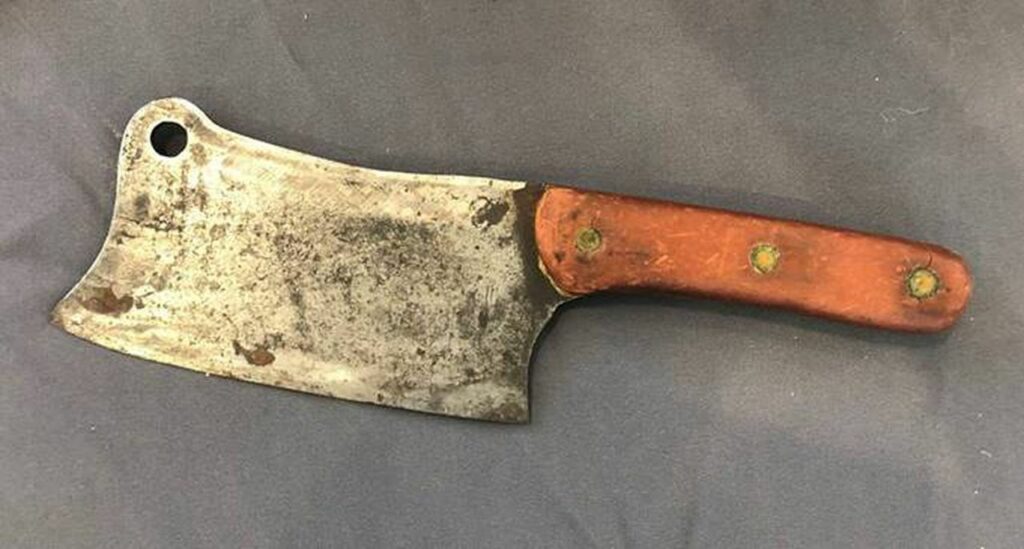 No. 5 was a canister of bear spray caught at Destin-Fort Walton Beach Airport (VPS). We can sort of understand this one—it doesn't seem like a lethal weapon—but it falls into the same category as pepper spray. And in fact, bear spray isn't even allowed in checked luggage. Just buy it at your destination or ship it.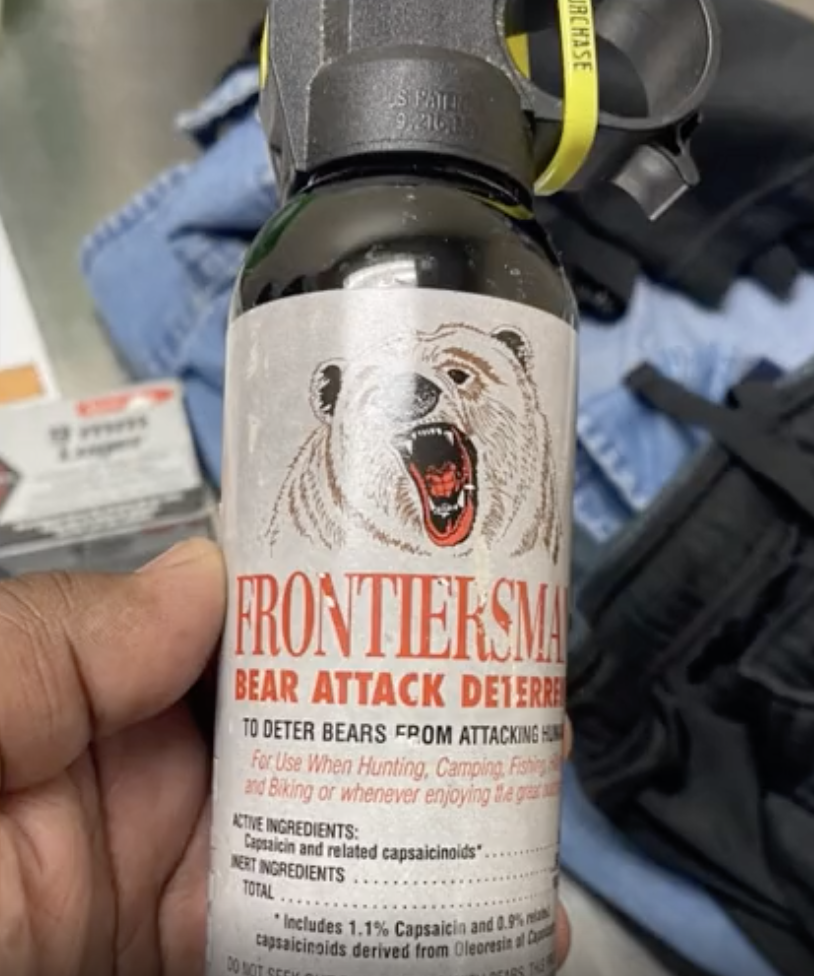 At No. 4, a machete seized at Ronald Reagan Washington National Airport (DCA). This is just dumb. (Bonus points for the loaded gun magazine and canister of butane also seized.)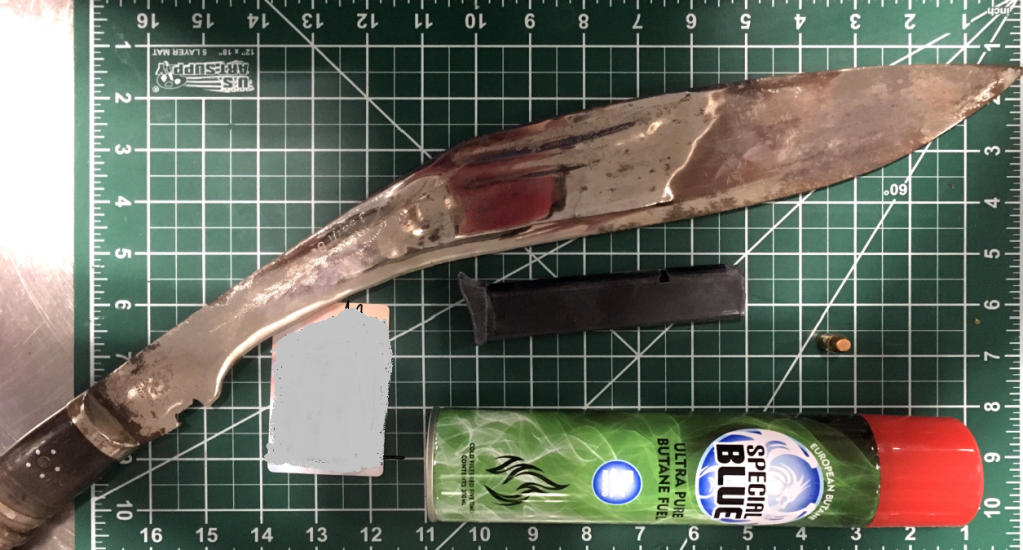 At No. 3: a stash of fireworks discovered in a carry-on at Syracuse Hancock International Airport (SYR). They may be intended for fun, but explosives are always a no-go on commercial flights.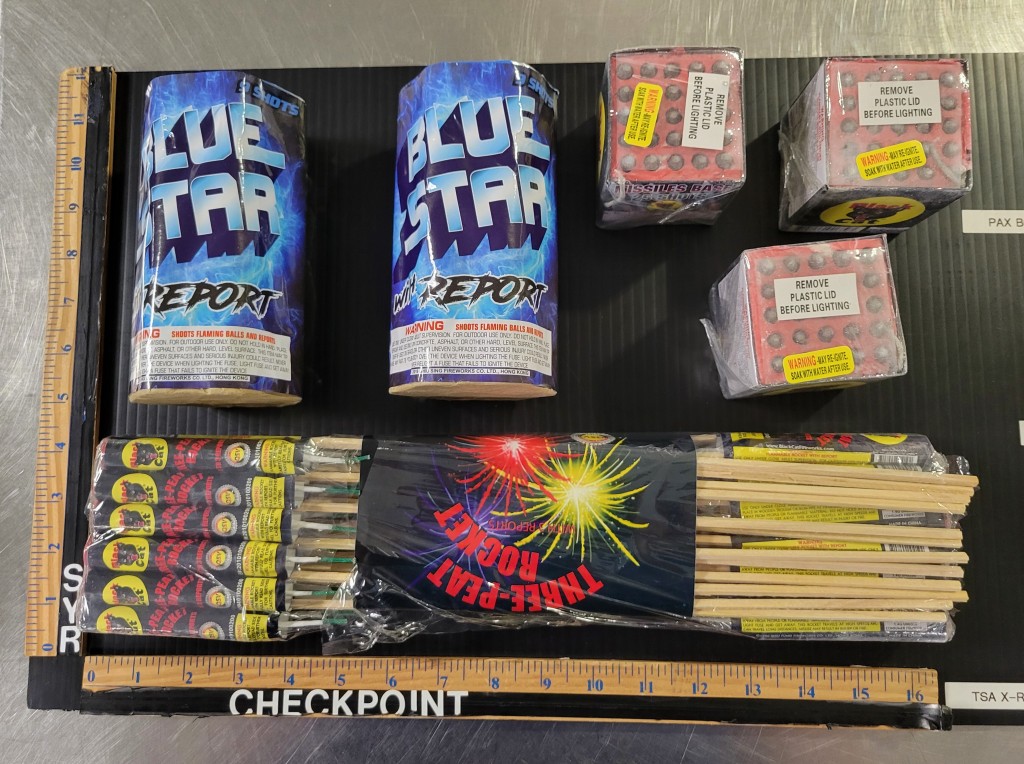 No. 2 was a wine holder made out of two revolvers and confiscated at Sacramento International Airport (SMF). It doesn't matter if they're real or fake—neither are allowed on flights.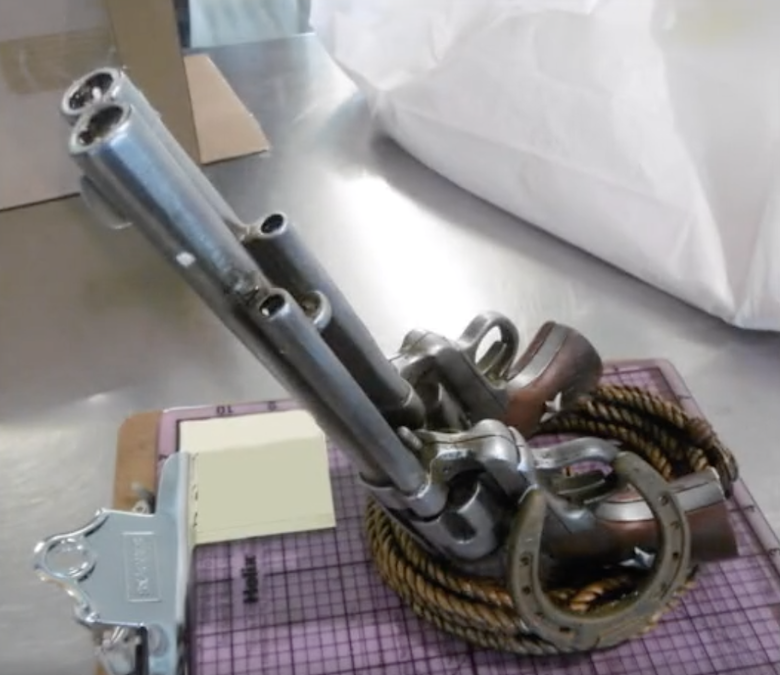 And at No. 1, at the top of the list, drumroll, please  …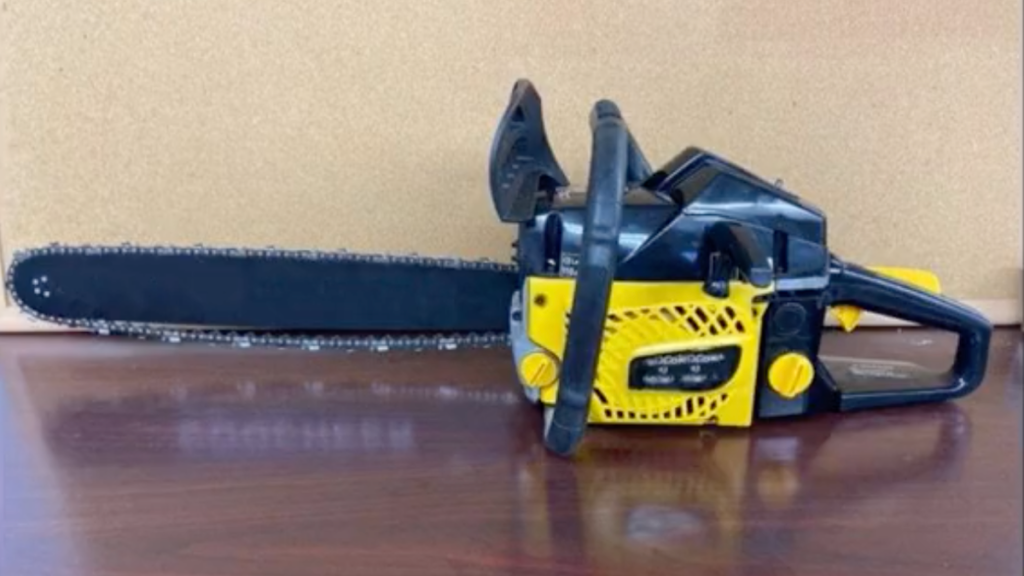 A chainsaw?! Seriously? Guys, come on.
We'd love to see the look on the TSA officer's face at Louis Armstrong New Orleans International Airport (MSY) in New Orleans when this came through the scanner. It feels ridiculous to have to say this, but here goes:
Don't bring a chainsaw on a plane.