As 2023 dawns, the commercial aviation industry finds itself at a critical inflection point: ready to take off after several years of disruption and uncertainty, but still grappling with fundamental issues that threaten its long-term growth and success.
After a year of overall improvement, 2022 did not exit quietly. Massive winter storms wreaked havoc for the holiday travel season, exposing the yin and yang of the industry. Widespread and pent-up demand, particularly among leisure travelers, bumped up against staff shortages and technology weaknesses that limited the airlines' ability to pivot quickly in the crisis.
And airport modernization and infrastructure improvements are booming even as some worry that continued airline consolidation could limit competitiveness and bring higher prices.
One thing is certain: the industry has never experienced such a turbulent period. After COVID-19 brought the world to a standstill in March 2020, airports and airlines found themselves scrambling for simple survival, as passenger traffic essentially vanished, particularly on international routes.
In 2021, airlines embraced the unpredictable as infection rates ebbed and flowed, changing their schedules with unprecedented speed and adding routes and destinations that may be described as atypical. In 2022, the widespread adoption of vaccines and nearly full resumption of international travel gave the industry its "new normal," and plans were made with more confidence as passengers surged back into airports.
Which brings us back to the future. What's ahead for carriers and airports in 2023? Below, Blue Sky News examines what we think will be five of the most important stories to watch this year, with each having a potentially major impact on the industry. Stay with us throughout the year for more on what is shaping up to be a dynamic year for aviation.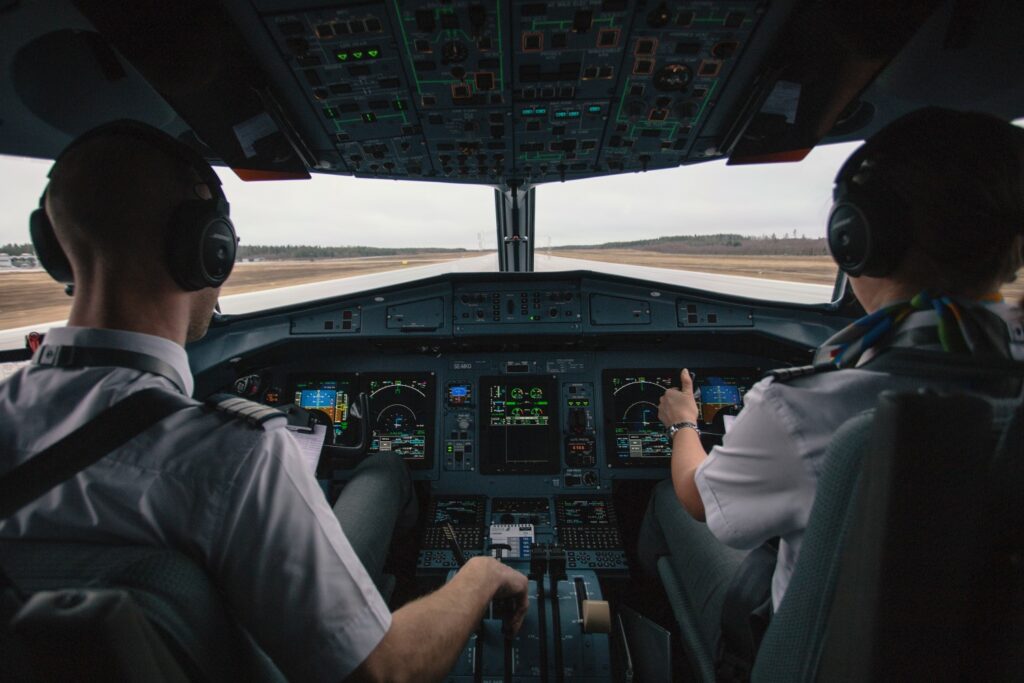 Pilot shortages
One of the crucial issues facing the aviation industry in the year ahead continues to be staffing, particularly shortages of pilots.
It's an issue years in the making that was exacerbated by a wave of retirements during the pandemic, and it has the industry scrambling for solutions. In the short-term, airlines have been forced to trim flights as air travel continues to return to nearly pre-pandemic levels.
Several solutions are in play. A bill introduced in Congress last year would raise the federally mandated retirement age for airline pilots to 67, from 65, to allow for more time in the cockpit. A regional airline proposed reducing flight-hour requirements before pilots can fly for a U.S. carrier. Other airlines are rethinking training programs to lower the barrier to entry.
And in early 2022, Delta Air Lines joined other big carriers in dropping a four-year degree from its pilot hiring requirements, CNBC.com reported last year.
"The pilot shortage for the industry is real, and most airlines are simply not going to be able to realize their capacity plans because there simply aren't enough pilots, at least not for the next five-plus years," United Airlines CEO Scott Kirby said on a quarterly earnings call in April.
According to the Bureau of Labor Statistics and Data, about 14,500 job openings for airline and commercial pilots are expected through 2030. Jobs for commercial pilots are expected to grow 11 percent in that time, faster than the national average.
While a career as a pilot can be lucrative, training can be financially daunting for many aspiring pilots. The average cost to earn a commercial pilot's license in the U.S. is near $100,000. Becoming a certified Airline Transport Pilot to fly for airlines requires at least 1,500 hours of flying time, which is significantly more than in other parts of the world, including Europe.
While improving, experts predict the pilot shortage will continue through the decade.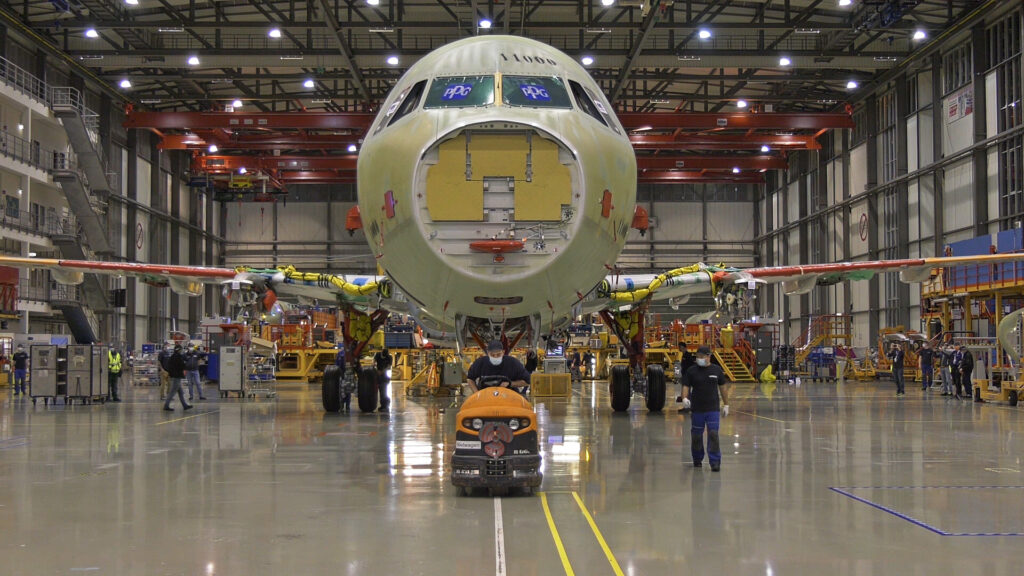 Supply chain issues
While staffing shortages headlined 2022, the industry faced another hurdle during the pandemic recovery: supply chain challenges.
A shortage in parts used in aircraft production hampered the delivery schedule of new planes from major manufacturers Airbus and Boeing, mainly due to a lack of available engines, and stalled airlines' plans for growth.
In addition, Boeing has faced delays in delivering 787 Dreamliners and its 737 MAX 7 and 10 variants as the Federal Aviation Administration pledged more stringent enforcement and regulation of the aircraft manufacturer in the wake of two deadly 737 MAX crashes in early 2019.
Despite lingering issues, airlines continue to order record numbers of planes aimed for future growth, more efficiency and fleet renewal.
Last month, United Airlines placed the largest widebody aircraft order in commercial aviation history for up to 200 787s and 100 additional 737 MAX narrowbody aircraft. The order adds to United's total of nearly 700 new planes, which also include the Airbus A321neo, to join its fleet through 2032 with the goal of aggressively growing the airline.
"United emerged from the pandemic as the world's leading global airline and the flag carrier of the United States," said United CEO Scott Kirby in a statement. "This order further solidifies our lead and creates new opportunities for our customers, employees and shareholders by accelerating our plan to connect more people to more places around the globe and deliver the best experience in the sky."
Delta Air Lines also placed a major order with Boeing in July for up to 130 737 MAX 10 aircraft and is currently receiving dozens of new narrowbody and widebody aircraft from Airbus. Southwest expects to receive hundreds of new 737 MAX planes in the coming years while JetBlue will add to its new Airbus A220 and A321neo fleets in 2023 and beyond.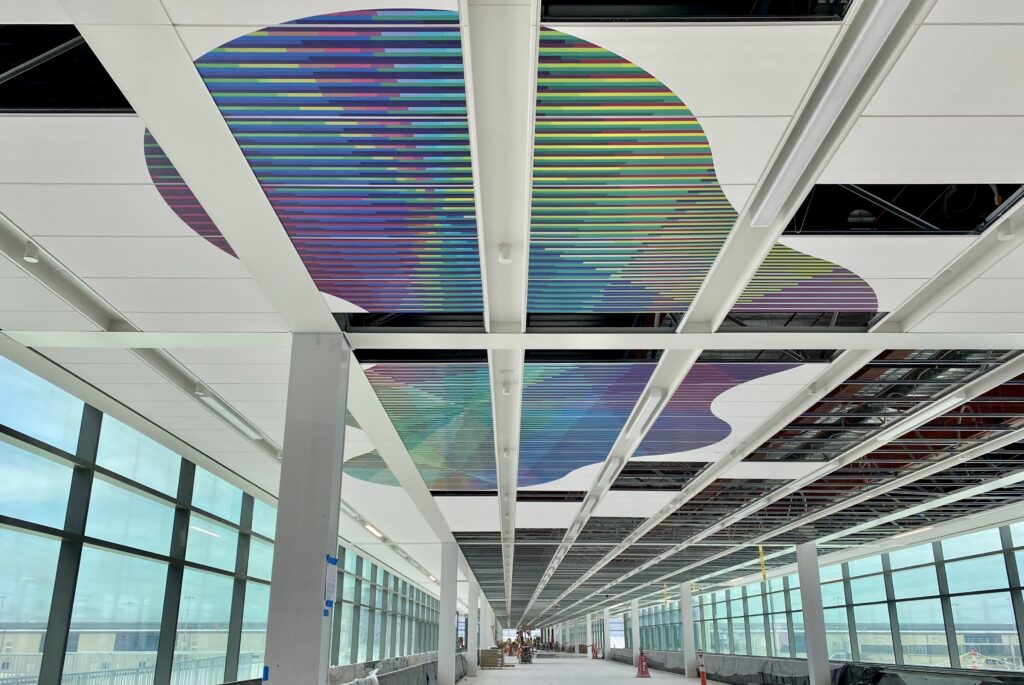 Infrastructure investment
For years, airport infrastructure in the United States had been falling behind much of the world as growth has outpaced investment in facilities. But a boom in U.S. airport upgrades and modernizations, including at Pittsburgh International Airport, is changing that.
The federal Bipartisan Infrastructure Law passed in late 2021 is helping to fund improvements in some cases. The Federal Aviation Administration announced that 85 U.S. airports across the country—including Pittsburgh—will get a total of $1 billion in federal funding for improvement projects.
Still, the vast majority of terminal project budgets are not funded with federal money.
Airports Council International-North America reports that North American airports face more than $115 billion in documented infrastructure needs by 2026, an issue exacerbated by tens of billions in losses resulting from the COVID-19 pandemic. The average airport terminal in the U.S. is more than 40 years old.
The Washington Post recently detailed terminal upgrade projects in Pittsburgh, Portland, Orlando, Los Angeles, Dallas-Fort Worth and New York's LaGuardia airports, examining the latest trends in airports of the future. Bright open spaces, high-tech signage and bathrooms, sense of place, improvements in security, and energy are all part of the new facilities.
But it's not just the major markets like New York, Chicago and Los Angeles undergoing billion-dollar upgrades. Mid-size markets are building as well.
Pittsburgh's new terminal, slated to open in 2025, is scheduled to make major progress in 2023 and dozens of others across the country are either in the midst of upgrades or planning improvements.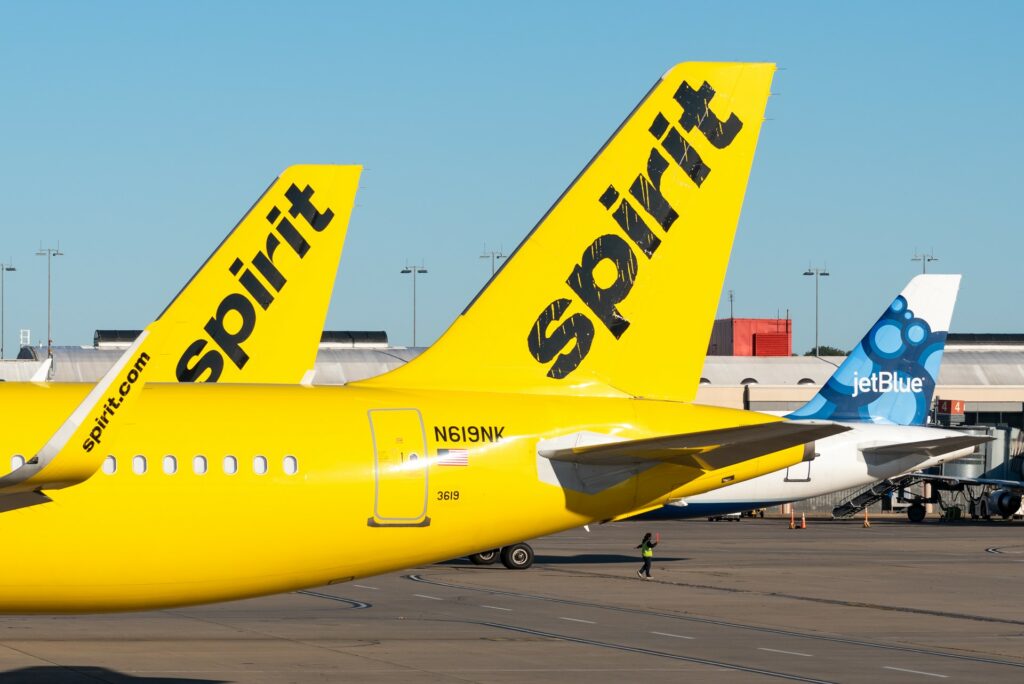 JetBlue decisions
A significant move in the airline industry—and for PIT—is on the horizon as Spirit Airlines shareholders in October approved a blockbuster merger agreement with JetBlue Airways that will create the nation's fifth-largest airline.
The deal is a coup for JetBlue following an aggressive bidding war with Frontier Airlines over the acquisition of Spirit; each repeatedly raised their billion-dollar offers and debated which path would be more likely to receive regulatory approval. Spirit shareholders ultimately rejected Frontier's final offer in July, paving the way for JetBlue's proposal to win out.
The combined airline is projected to offer 1,700 daily flights to more than 125 destinations in North America, Europe, the Caribbean and Latin America, with the goal of lowering legacy carrier fares while offering a competitive onboard experience. Pending government approval, the merger is expected to close no later than the first half of 2024.
It's not JetBlue's only encounter with the federal government this year, however. The carrier is in court with the Department of Justice over its Northeast Alliance partnership with American Airlines—a limited codeshare agreement for flights from New York and Boston that allows the two airlines to sell each other's itineraries, coordinate schedules and travelers to share frequent flier points.
JetBlue and American have argued that the agreement, launched in 2020, permits both airlines to become more competitive in the region and has benefited consumers with 50 new routes added and increased flights on 130 others. The DOJ and other carriers, including Delta, Southwest and, ironically, Spirit say the agreement is anti-competitive and provides less choice for consumers.
A verdict from a federal judge on the legality of the Northeast Alliance's is expected to be reached in the coming weeks. Depending on the decision, industry experts believe it could have implications on the JetBlue-Spirit merger and the rest of the airline industry.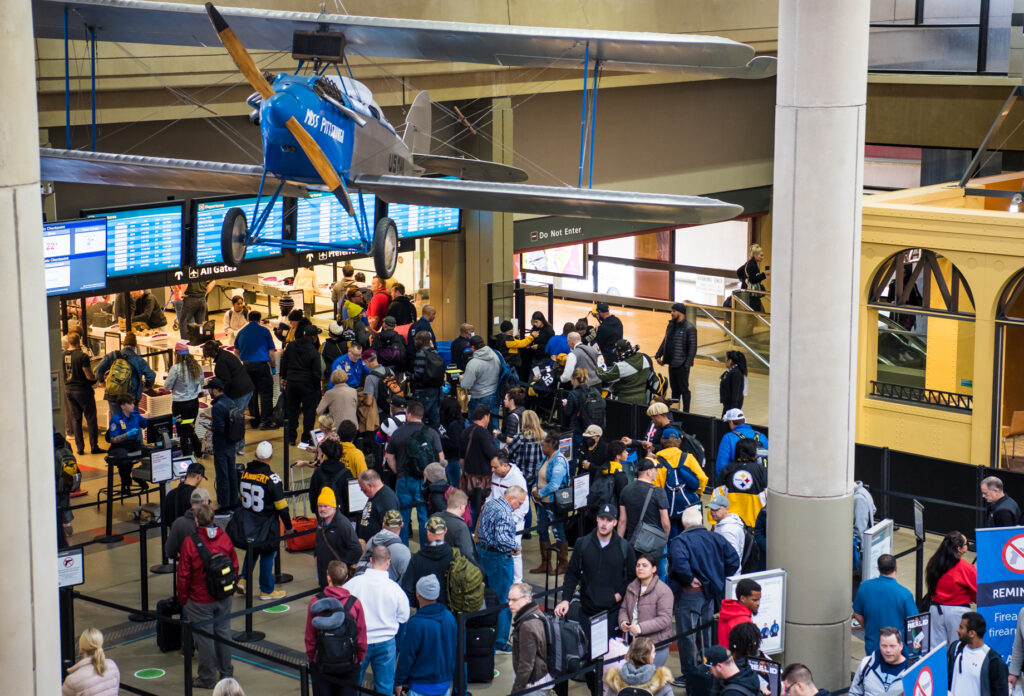 Passenger traffic
The aviation industry continues to use 2019 (or "pre-pandemic numbers") as a baseline measurement even as it moves into 2023. While passenger traffic has improved more or less steadily since the bottom fell out in 2020, it still lags compared to the months before March 2020.
Some experts believe this is the year when the industry finally catches up.
"The recent momentum created by the lifting of many health measures and the relaxation of most travel restrictions in many European countries and the Americas have renewed industry optimism," Luis Felipe de Oliveira, director general of Airports Council International World, said in October.
ACI World expects global domestic passenger traffic to reach its 2019 level by the end of this year, and the International Civil Aviation Organization predicted that most international route groups will fully recover in the next few months.
And with growing passenger totals, airlines worldwide are expected to be profitable for the first time since the pandemic began, according to the International Air Transport Association.
"There will be challenges in 2023," said director general Willie Walsh. "But, quite honestly, these challenges are relatively small compared to what we've come through.
"That's why we're optimistic that we can manage a way through these and get the industry back into very small levels of profitability, but profitability nonetheless," he added.
In the U.S., airlines are particularly bullish despite economic uncertainty caused by inflation, a potential recession and political instability resulting from the war in Ukraine.
"We've seen our recession," said Delta CEO Ed Bastian. "Consumers are prioritizing their spend, where they're making choices, and they're prioritizing investing in themselves and experience."
Peter Ingram, president and CEO of Hawaiian Airlines, echoed Bastian's optimism.
"Leisure travel has led the global recovery, and I expect this to continue," Ingram said in the company's October earnings call. "I know the markets are focused on an uncertain economic outlook, but demand across our network is showing no signs of weakness."