Sky-high ticket prices have been a theme of air travel during its big comeback following the COVID-19 pandemic. But now, that finally may be changing, bringing some relief for travelers.
Prices falling?: Several U.S. airlines have revealed that average ticket prices for flights are declining to levels below projections.
U.S. air fares in June declined over 8 percent compared to a month earlier, according to the U.S. Bureau of Labor Statistics, the largest decline in nearly a year and the second largest since the start of the pandemic.
Alaska Airlines, American Airlines and Southwest Airlines are among several U.S. carriers that recently revealed a decline in domestic air fares, with each adjusting their future forecasts for slower revenue growth.
Ticket prices are mirroring inflation trends, with the U.S. consumer price index rising at a slower-than-expected 0.2 percent in June, according to the U.S. Bureau of Economic Analysis.
International air fares are heading in the opposite direction, however: up 8 percent year-over-year and 23 percent higher than 2019. Delta Air Lines, for example, reported a 61 percent increase in international revenue from 2022.
Strong demand rolls on: Despite dropping ticket prices and fears of a looming economic recession, demand for air travel is showing no signs of slowing down, according to industry leaders.
TSA made history during the Fourth of July travel period when it screened nearly 2.9 million passengers nationwide on June 30, the most ever in a single day by the agency and surpassing pre-pandemic numbers.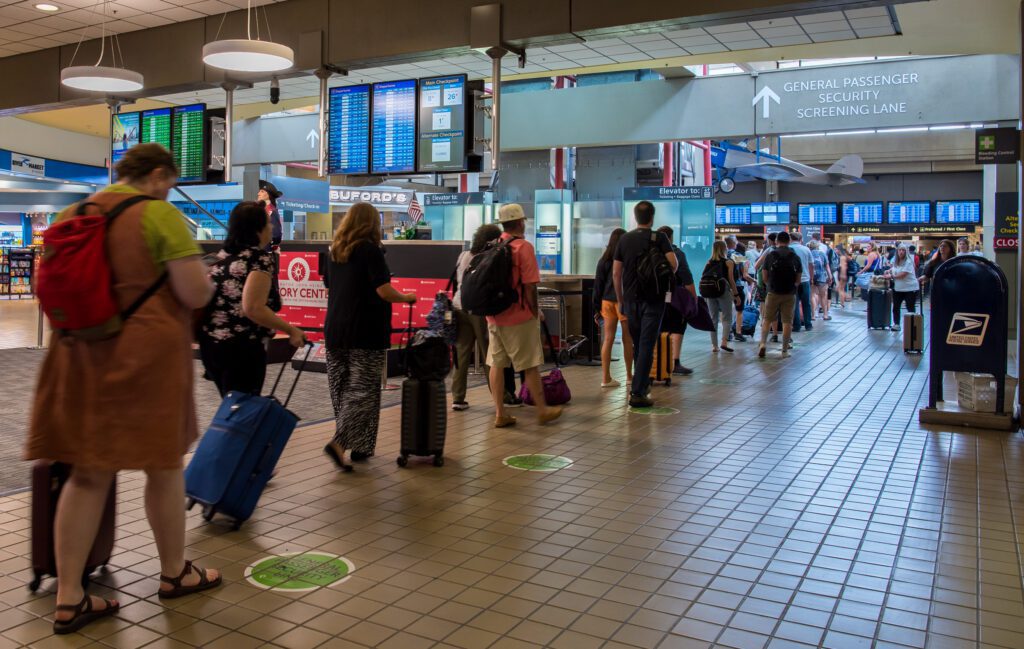 What they're saying: Airline executives were bullish on the industry's prospects on the latest round of earnings calls.
"As we approach the rest of the year and beyond, it is clear our environment is evolving as domestic leisure fares have recently started to come down from their peaks," Alaska Airlines CEO Ben Minicucci said on the airline's quarterly earnings call July 26.
"Air travel demand is strong and the consumer is in good financial shape, particularly the premium consumer base that we target," said Delta CEO Ed Bastian on the airline's second quarter earnings call. "After years of spending on goods, consumers want to travel. It's their number one big-ticket purchase priority, and they desire premium experiences."
Recovery in business travel demand remains stable, said United Airlines Executive Vice President and Chief Commercial Officer Andrew Nocella: "On a ticketed basis, business travel revenue continues to trend roughly flat to 2019."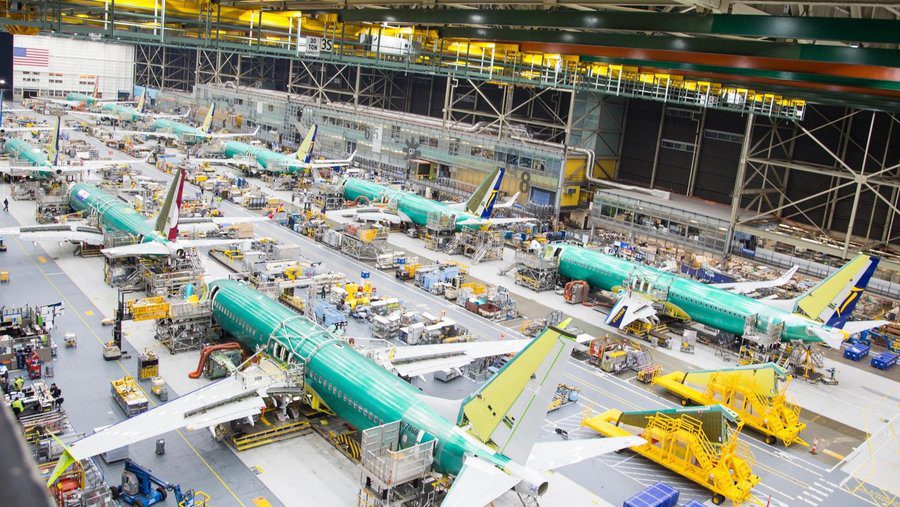 Supply chains improving?: Airlines have been hampered by supply chain challenges that have slowed aircraft production. However, Airbus and Boeing, the two largest commercial aircraft manufacturers, see improvement and are betting on production increases to meet demand.
Airbus plans to increase production of its best-selling A320neo family to 75 aircraft per month by 2026, up from its current monthly rate of 43 aircraft. Boeing, meanwhile, plans to increase production rates of its 737 MAX narrowbody and 787 Dreamliner widebody aircraft, with 737 MAX production increasing from 31 frames per month to 38 per month.
"Suppliers have been working diligently to sort of settle down and eliminate the constraints, and slowly and steadily we're seeing fewer and fewer concerns," Boeing CEO Dave Calhoun told CNBC.
Both companies continue to face some headwinds. Earlier this month, nearly 1,200 A320neo engines produced by Pratt & Whitney were recalled for additional inspections. However, Airbus CEO Guillaume Faury stated that the company expects no impact on new deliveries and will assist customers with the necessary inspections.
Boeing is also still awaiting certification from the FAA for its 737 MAX 7 and 10 variants, with deliveries for both types now expected to begin in 2024, according to a statement from Boeing.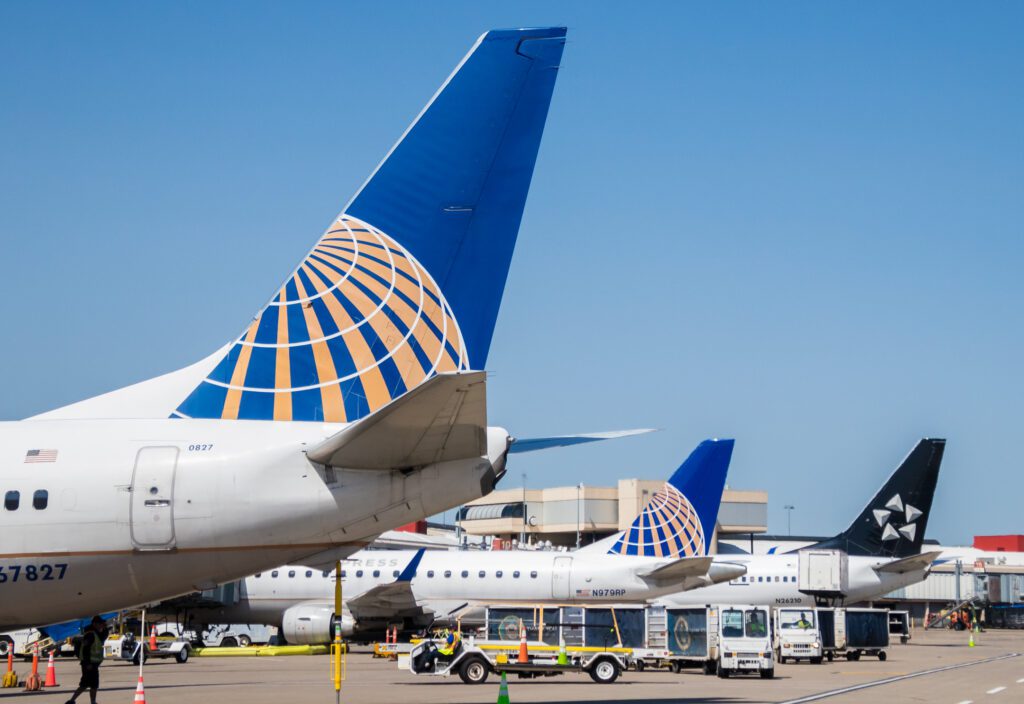 DOT cracks down: Airlines and federal regulators continue to go back and forth over how to resolve operations and consumer protection following numerous events that have impacted air travel.
Earlier this month, DOT Secretary Pete Buttigieg warned airlines over passenger rights and overscheduling. "We're going to beat them up when we think that's important to get passengers a better deal," Buttigieg told Reuters.
Buttigieg said, however, that airlines have improved their operations in the last year, stating that schedules "are more realistic, certainly the outcomes are better," he added.
Airlines have continued to reduce schedules at some of the U.S.' busiest airports to help alleviate congestion, staffing shortages and severe weather delays, with United recently reducing operations at its Newark hub from 410 to 390 daily departures.