Looking to burn the rest of your paid time off? Or take the family on one last vacation for the year? How about planning your holiday travels for 2023?
While the leaves will soon change color and temperatures begin to dip, airlines at Pittsburgh International Airport are gearing up for leisure travelers this fall by adding flights to popular sun destinations.
Breeze continues PIT expansion
Breeze Airways is one of PIT's fastest growing airlines, with 13 destinations now served nonstop since launching service in 2021. Three of those cities are scheduled to launch from PIT this fall.
Starting Sept. 8, Breeze will offer nonstop service between PIT and Los Angeles International Airport, with flights operating on Mondays and Fridays on Airbus A220 aircraft. Breeze, which first began West Coast service in March with Orange County, becomes the second carrier to offer nonstop service to LAX, joining Spirit Airlines' daily flights on the route.
Additionally, Breeze will begin nonstop flights to popular destinations in Florida, starting with Tampa on Oct. 5 and Fort Myers on Nov. 15. The airline will operate flights to Tampa on Thursdays and Sundays while Fort Myers will be served seasonally on Mondays, Wednesdays and Fridays. Breeze joins existing service by Southwest Airlines and Spirit on both routes.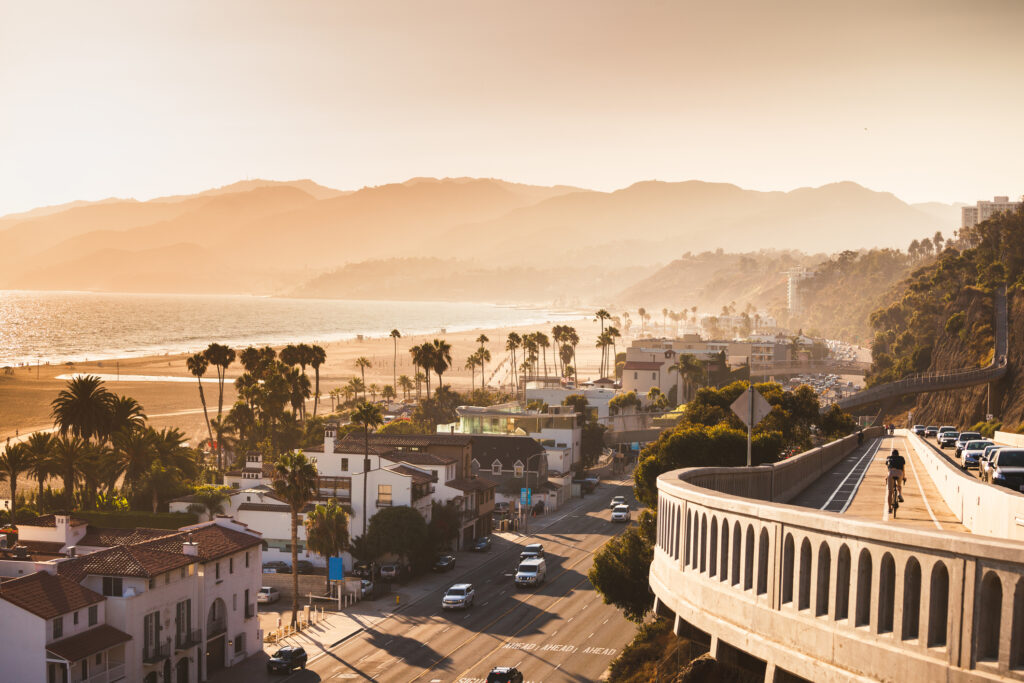 American, Southwest adding additional service
PIT's two largest airlines by passenger share are growing their respective Pittsburgh networks this fall with new and resumed flights to leisure destinations.
Beginning Sept. 5, Southwest will increase nonstop flights between PIT and Phoenix Sky Harbor International Airport from weekend-only to daily. And on Sept 6, American Airlines will resume its service to Phoenix with flights operating daily.
Starting in October, Southwest will operate 28 peak weekday departures from Pittsburgh, up from 21 in the same period last year. Headlining Southwest's growth is nonstop, year-round service to Austin increasing from weekend-only to daily, marking the first time PIT has had daily flights to the Texas state capital in nearly 25 years. In addition, Southwest will operate four times a day to Orlando, the most it has ever operated from PIT during the season.
Meanwhile, American will resume international nonstop service between PIT and Cancun, Mexico, beginning Dec. 9, with flights operating through March 30 on Saturdays with Airbus A321 aircraft. American, which last operated the route in 2018, joins Southwest and tour operators Apple Vacations and Vacation Express in offering nonstop flights to Cancun from Pittsburgh.
Spirit ramps up fall flights
Ultra-low-cost carrier Spirit Airlines, PIT's largest ULCC by seat count, will be adding flights to some of PIT's most popular leisure destinations this fall.
Between Oct. 8 and Nov. 6, Spirit will offer an additional second daily flight between PIT and Las Vegas on select days. Beginning Oct. 6, Spirit will also add a third daily flight between Pittsburgh and Orlando, the most it has ever operated on the route.
In addition, Spirit will resume seasonal service between PIT and Tampa on Nov. 15 with flights operating daily. The airline will also resume seasonal, daily service between Pittsburgh and Fort Myers on Jan. 10.
With these increases, Spirit's total seat capacity at PIT is scheduled to grow 17 percent in the fourth quarter of this year compared to the same period in 2022.