Summer doesn't end until Sept. 23, according to the calendar, but the Labor Day weekend typically marks the last gasp of the season in the U.S. as school resumes and vacations wrap up.
That final chance to soak up some sun at the beach means airports get a little bit busier over the holiday, with the Transportation Security Administration expecting to screen more than 14 million passengers from Sept. 1-6 this year.
That's a significant increase over pre-pandemic numbers during the same summer travel period, making it the busiest summer travel period on record.
"We anticipate this Labor Day holiday weekend will be busy, with passenger volumes nearly 11% higher than last year—volumes that already exceeded 2019 Labor Day holiday travel volumes," said TSA Administrator David Pekoske in a release.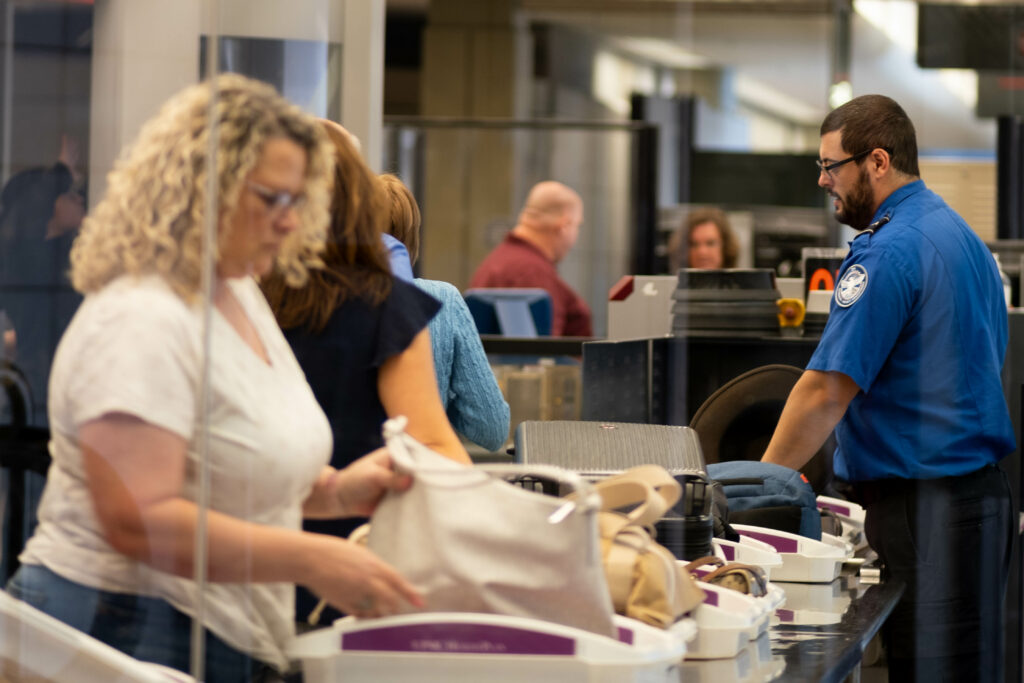 At Pittsburgh International Airport, officials say capacity—or the number of seats on inbound and outbound aircraft—will not change much from typical August numbers, with about 160,000 seats scheduled from Sept. 1-5, but the number of passengers served will likely increase, meaning fuller airplanes.
By extension, fuller airplanes mean fewer available parking spaces and longer lines in the terminal. Passengers will need to be a little more patient and add in a little more time to their travel itinerary over the holiday, said Elise Gomez, PIT's manager of Customer Experience.
"Our staff will be ready to help out passengers however we can," she said. "Plan ahead so you aren't rushing and monitor your flight status with your airline. The more prepared you are for your trip, the less stressful it will be."
The TSA offered some tips from their security officers for Labor Day travelers, as well:
When purchasing a ticket online, enter your full name as it appears on your ID. The name on your boarding pass should match the name on your ID.
Enroll in TSA PreCheck. Children ages 17 and under who are traveling on their parent's reservation can go through the TSA PreCheck lane with their parent.
Wear shoes that are easy to remove and put back on. And do yourself a favor, wear socks!
If you find yourself in a checkpoint line, use that time wisely. Remove all items from your pockets and place them into your carry-on bag. Empty your pockets completely—it helps avoid pat-downs. Travelers don't like to receive pat-downs and TSA officers aren't too keen on needing to conduct them.
Place your cell phone inside your carry-on bag at the checkpoint. Don't put it in a bin where people put their shoes and then hold it up to your face. Yuck.
TSA officers also offered some "don'ts" based on their experience:
Do not joke about having an explosive device or claim that you've got a bomb with you. This should go without saying.
Never bring your firearm to a security checkpoint. This should also go without saying.
Never put your pet or child through the checkpoint X-ray unit. (Yes, it happens.) Remove your pet from its carry-on case and remove your child from their carrier and carry them through the metal detector.
Never place small items directly onto the X-ray belt. Things like phones, keys and boarding passes will likely fall between the conveyor belt's rollers and can be difficult (or impossible) to retrieve. Instead, place these smaller items into a bowl, bin or better yet, into your carry-on bag.
Never bring a bottle of water to a security checkpoint. Bring an empty water bottle or reusable insulated container with you and then fill it up on the secure side of the checkpoint.