(Photos and video by Beth Hollerich)
For nine families on American Airlines Flight 9448, the fond farewell at Pittsburgh International Airport on Saturday morning was only the start.
The flight headed for Orlando, Fla., was one of 12 charters transporting families of fallen military members for a five-day vacation as part of the Snowball Express, a program funded by the Gary Sinise Foundation and sponsored by American Airlines.
Airports across the country celebrated the event in various ways, and at PIT, the sendoff included face painting, photos with Santa, and even a parade through the airport. Along with a trip to Disney World, Snowball Express offers children and their families various counseling services and provides information on educational scholarships and financial counseling, among other resources.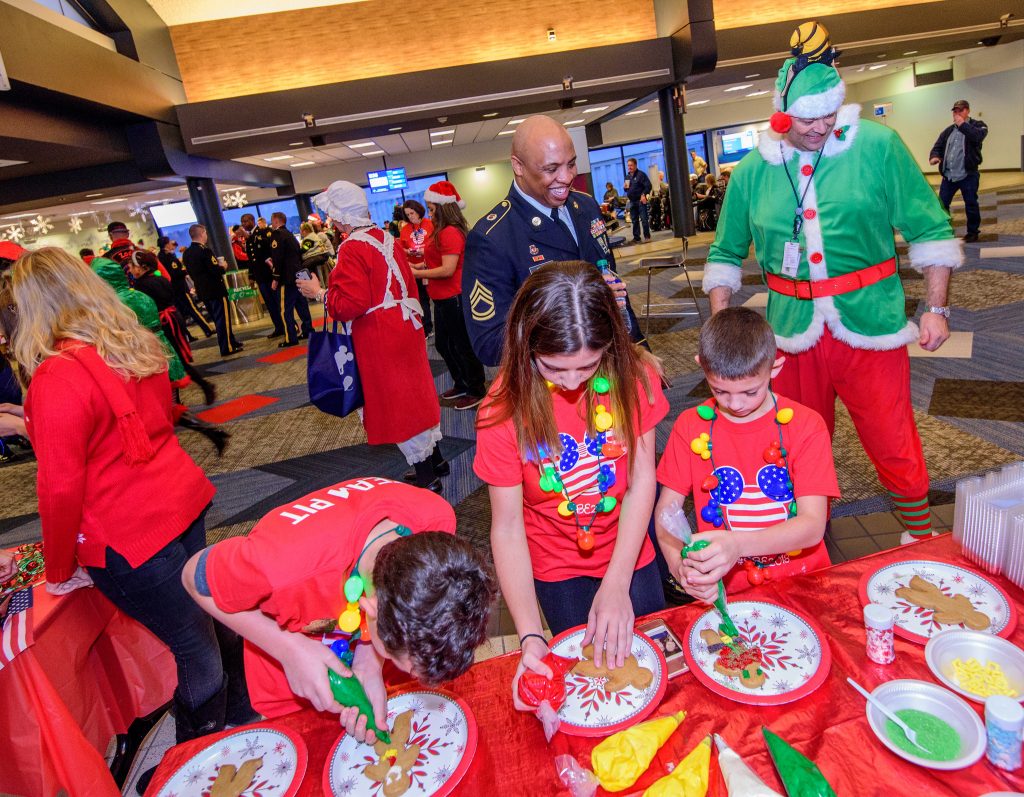 Natalie Schmidt and her 9-year-old son Aiden have been able to attend for the past four years. Snowball Express has been the chance to build a support system, said Schmidt of Leechburg, Pa., wife of late U.S. Army Staff Sgt Jonathan Schmidt.
"Coming to Snowball Express each year, Aiden gets to be with children like him that understand," said Schmidt. "It's just another family, another group of people that understand exactly what we've been through."
Sylvia Guy, ramp-operations & administrative manager for American Airlines, said her team at PIT has benefited from the connections they've made with these families.
"It's fabulous. Everybody owes a debt of gratitude to our military, especially to those who made the ultimate sacrifice," Guy said.
The nine families were given a proper sendoff from about 30 American Airlines staff volunteers, members of the Patriot Guard Riders, American Legion Riders, 316th Army Reserve and 911th Airlift Wing.
Locals representing the military and various riders associations escorted the families through the airport and spent time at the gate before the flight's 9:35 a.m. departure for Washington, D.C., on its way to Orlando.
For Tracey Krider and Glenda Hunter of Tyrone, Pa., members of the American Legion Riders, it was their second year attending the Saturday departure. The event is a way for them to pay tribute to fallen veterans and to help bring comfort and support to the participating families, they said.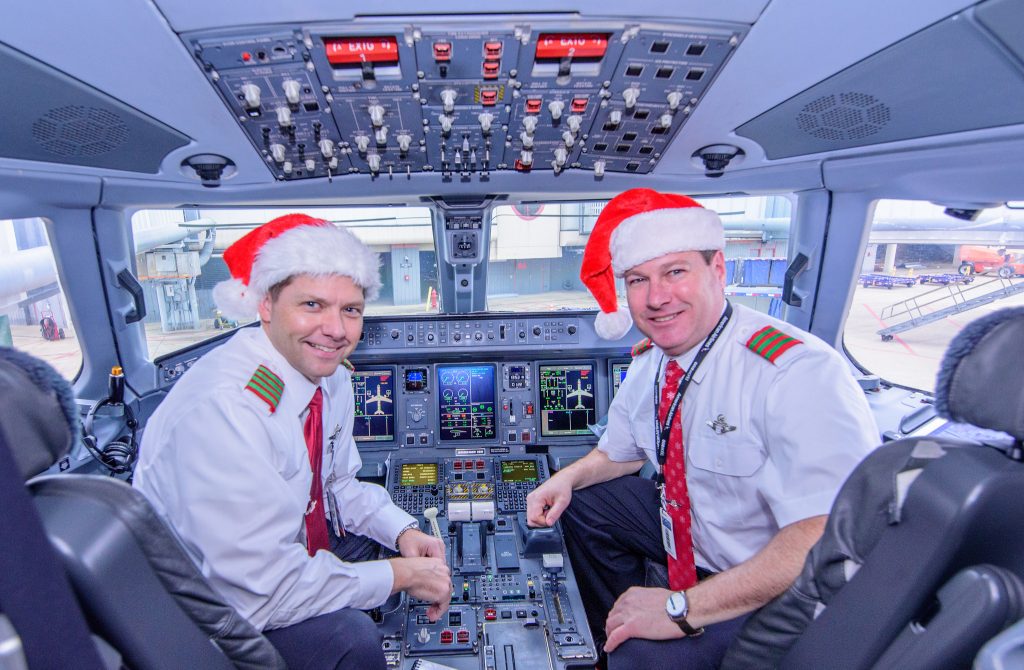 "I wouldn't want to be anywhere else," Hunter said. "This is a different part of the organization that we get to be a part of, and have fun, and interact with the children and just continue to pay it forward."
Staff Sgt. Roderick Williams, a recruiter for the U.S. Army, added that Snowball Express is a great experience not only for the families, but for those who get to accompany them before the flight.
"We are able to let our fallen soldiers know we love them and cherish them and that we also love and cherish their families," Williams explained.
American transported families from 80 cities worldwide, with the 12 charter flights stopping at up to three airports en route to Orlando. Other participating airports included Hartsfield–Jackson in Atlanta, Charlotte Douglas International, Phoenix Sky Harbor and Los Angeles International Airport.
Click here for more photos from the sendoff.