Amid the coronavirus outbreak in the United States, one thing is clear—a lot can change in a week's time.
In the past week, the country saw the mass closures of schools, shops and restaurants and even orders to close all non-essential businesses, with many offices shifting personnel into working remotely from home.

Likewise, there's been at least one noticeable change at Pittsburgh International Airport, which remains open and fully operational.
"It's absolutely different," said Brent Kostella, ramp manager for Trego-Dugan, a ground handler at PIT. "You can tell enplanements are low—walking through the concourse, there are more employees than there are passengers."
While a majority of businesses in Pennsylvania and across the country are closed, airports are a critical part of national infrastructure and must remain open to support military operations, cargo and other means of essential travel. Because of this, employees like Kostella working in positions crucial to airport operations must continue to work on-site.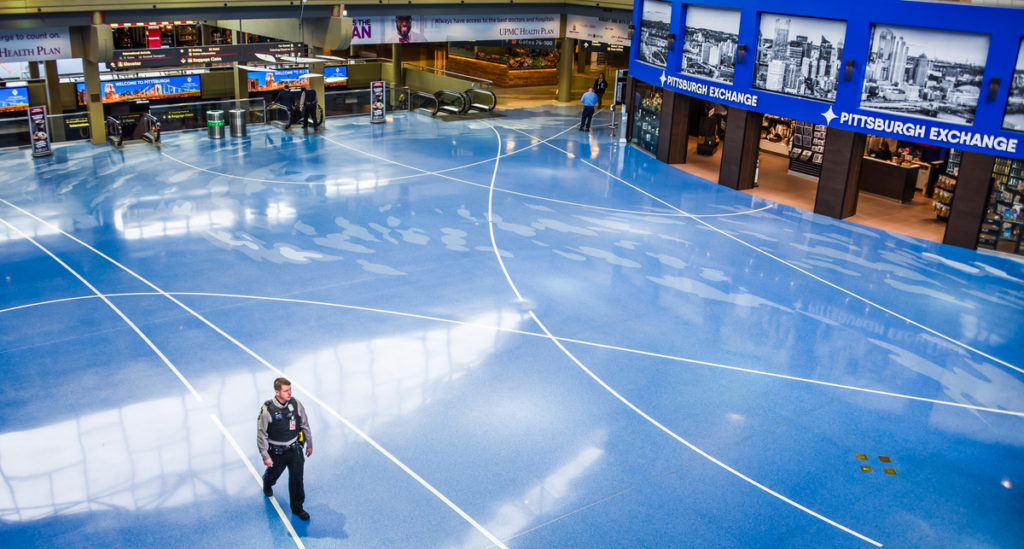 Trego-Dugan, which has about 70 employees at PIT, services Spirit Airlines, Alaska, Vacation Express, Sunwing Airlines, Condor and Frontier. Ground handlers provide refueling, baggage services and other maintenance and operational duties while an aircraft is stationed at its gate.
Kostella noted that despite changes in frequencies and some cancellations of flights at Pittsburgh International due to COVID-19, it's still business as usual on the airfield.
"If you were looking out the window, one might just think it's just slow right now," Kostella said. "At times it fools you. We look at certain carriers that have a lot of planes at gates right now, but some of those planes just simply aren't going anywhere."
Some of the planes, including a number of American Airlines Airbus A330 aircraft, are parked at PIT indefinitely. PIT's airport operations staff is working with airline officials, including American, to host parts of their fleets currently not in use because of the reduced demand in travel.
Additionally, airport operations staff are evaluating areas of the airport that do not currently need to be used because of the decrease in passenger traffic. Examples include a temporary closure of the airport's Alternate Security Checkpoint as well as a number of shops and restaurants throughout the terminal.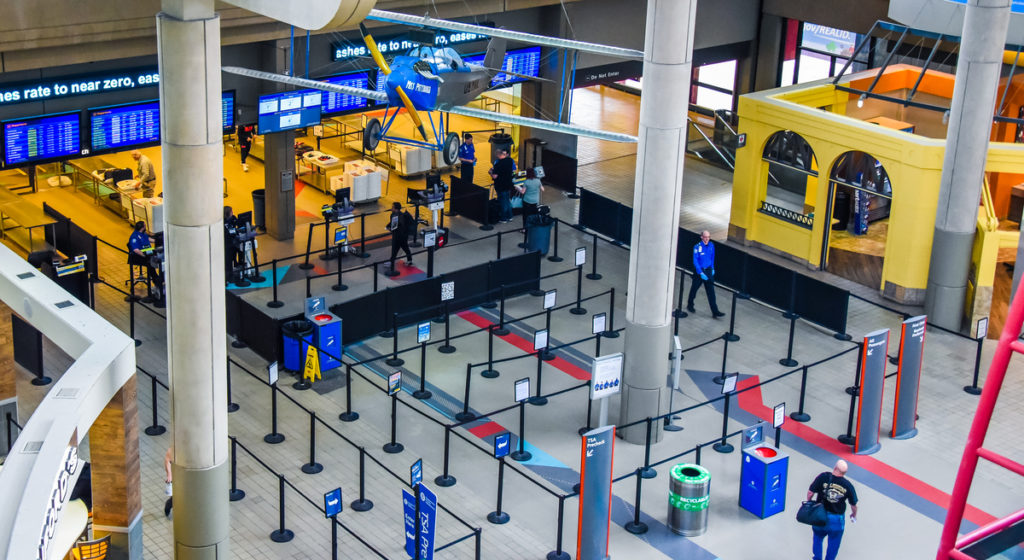 Along with the operational adjustments, airport staff are also practicing social distancing measures and other healthy protocols recommended by the Centers for Disease Control and Prevention and World Health Organization.
"We are keeping our distance from one another, not sharing vehicles and are using remote working stations to avoid commingling during shifts," said Patrick Carreno, Vice President of Airport Operations for the Allegheny County Airport Authority, which operates PIT.
"Other than that, Operations is still doing what we do, and the same goes for the airport's maintenance crews, fire, police and security departments. Even though passenger traffic has slowed, we still have to maintain our core functions of keeping the airport safe and operational."
Transportation Security Administration staff at Pittsburgh International Airport also are taking extra precautions to stay healthy and to help prevent the spread of COVID-19.
William Reese, the union representative for the roughly 130 TSA employees at PIT, said that agents are frequently washing their hands and changing gloves and enhancing the cleaning of screening equipment and bins, among other steps.
Reese added that his team is committed to the TSA's mission.
"This is a very unique job we have," said Reese. "They will continue to come to work every day. We play a vital role in keeping the people who are still flying safe and we will continue to do so."