Barring a last-minute reprieve, more than 40,000 U.S. airline employees will begin to lose their jobs on Thursday as the industry imposes personnel cuts to offset billions of dollars in losses related to the COVID-19 pandemic.
The Oct. 1 date has loomed since the spring, when Congress passed a $2.2 trillion financial assistance package to help a variety of businesses disrupted by the pandemic, including nearly $60 billion for the aviation industry.
Airlines that accepted the federal money had to abide by certain conditions; chief among them was maintaining their payrolls through Oct. 1. And while air passenger traffic has improved since hitting historically low levels in April, it's still only 30 percent of normal. Carriers are struggling to stay afloat with no certainty as to when a full rebound may take place.
Airline executives and industry groups have been lobbying for an additional injection of federal assistance for weeks, and while their cause has gained traction among some lawmakers, it's unlikely a bill will be passed before workforce cuts take place.
One major outlier in the expected cuts is Southwest, the fourth-largest carrier in the U.S. and the largest at Pittsburgh International Airport.
"I want you all to know we will not furlough or lay off any Southwest employees on October 1, unlike our major competitors," CEO Gary Kelly wrote in an employee memo in July. "Further, we have no intentions of seeking furloughs, layoffs, pay rate cuts, or benefits cuts through at least the end of this year."
Extended leaves of absence and buyouts helped the carrier avoid cuts this year. Nearly 30 percent of the workforce took those voluntary offers, Kelly said, including nearly 4,400 who accepted the "most generous buyout package in our history."
The vast majority of airline industry cuts on Thursday will take place at two legacy carriers, based on previous announcements:•
• American Airlines will lay off or involuntarily furlough about 19,000 employees on Oct. 1, the airline has said. After beginning the year as the world's largest carrier, with about 133,000 employees, American announced it needed to reduce headcount by at least 40,000 as a result of the pandemic.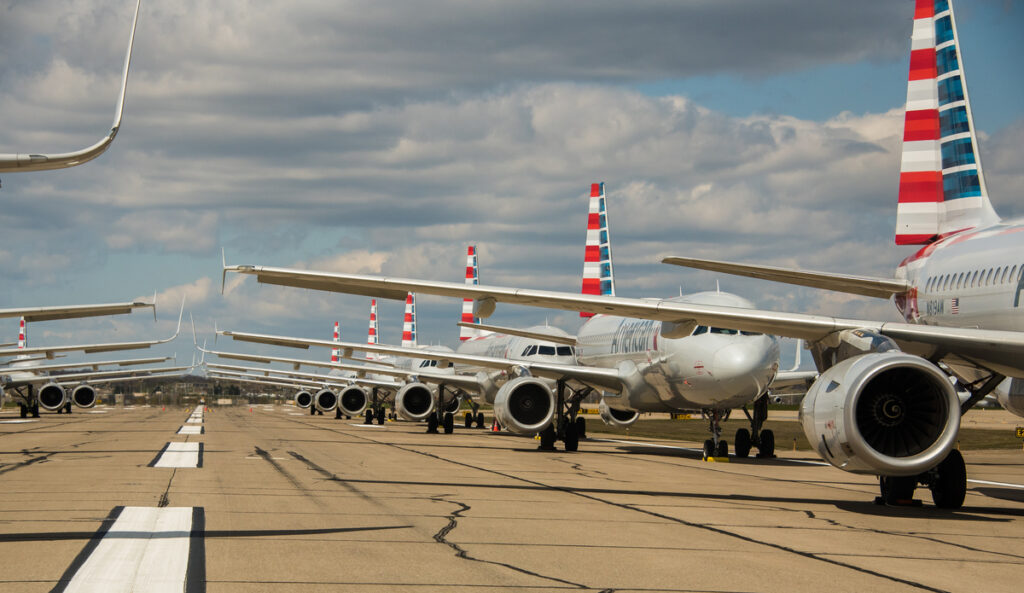 About 12,500 people took early retirements or buyouts earlier this year, and another 11,000 volunteered for furloughs for October.
• United Airlines says it will furlough 13,520 employees, including 6,920 flight attendants. The company began the year with about 96,000 employees.
Earlier this year, the carrier notified 36,000 employees they faced losing their jobs, but a variety of workforce reduction efforts, including voluntary buyouts or early retirement packages for about 7,400 employees, pared that number dramatically.
A last-minute deal on Monday with the Air Line Pilots Association avoided the furloughs of 2,850 pilots, the union announced. The airline will spread flight assignments across the pilot roster and avoid possible job cuts until at least June.
• Similar efforts at Delta trimmed losses that initially were estimated to total nearly 20,000 jobs down to just 220 pilot furloughs scheduled to take place on Nov. 1.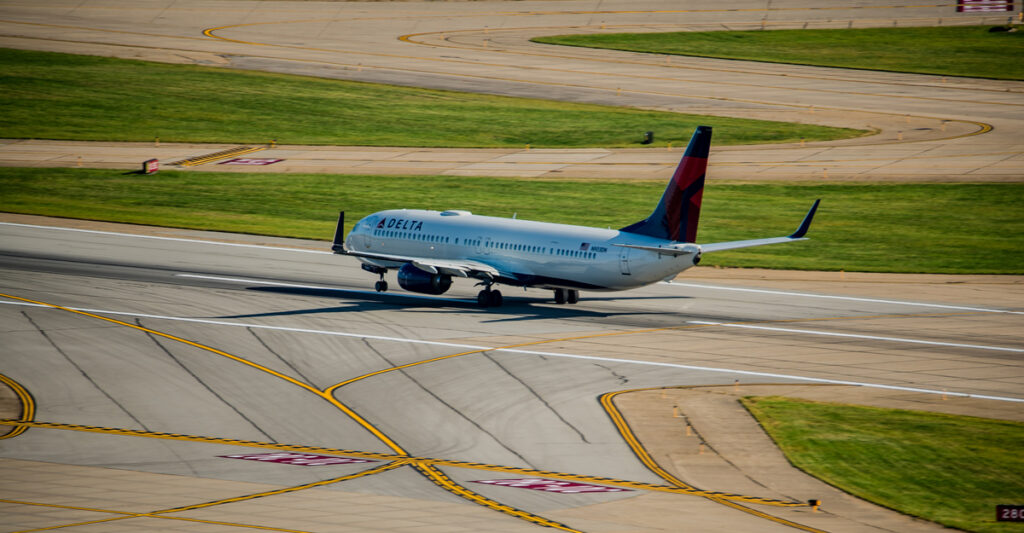 After beginning the year with nearly 90,000 employees, more than 17,000 took early retirement packages, the carrier said. A series of voluntary furloughs, including more than 40,000 employees in July, will continue through the fall to help save jobs.
Low cost carriers fare better
Not surprisingly, low cost carriers and regional airlines, which run lean operations even in the best of times, have announced workforce reductions much smaller than those of their larger competitors.
• JetBlue has not announced any planned cuts for Oct. 1 after reaching an agreement with its chapter of the Air Line Pilots Association. According to a union memo, all pilots are protected from involuntary furlough until May 1, 2021.
About 3,600 of the carrier's 21,000 employees are pilots.
• Spirit likewise came to an agreement with its pilots that will avert involuntary furloughs on Thursday. However, about half of the carrier's 2,500 pilots will reduce their hours, according to their union.
The airline initially warned that up to 2,500 employees throughout the company could be furloughed, but voluntary leaves have reduced planned cuts to a "small fraction" of that, it said.
• Allegiant Air cut 220 jobs in June, although only 87 of them were staffed at the time. The carrier plans to furlough 275 pilots.
• Frontier Airlines has warned it may furlough 559 pilots and 925 flight attendants.
Other expected cuts include:
• Hawaiian Airlines has warned 2,041 of its employees that they face furloughs, including 173 of its pilots.
• PSA Airlines, a subsidiary of American, may lay off 730 pilots and 500 flight attendants.
• Piedmont Airlines, another American subsidiary, has notified 120 pilots they face furloughs.
• Republic Airways is expected to furlough about 1,000 pilots and 900 flight attendants.