Storied inventor George Westinghouse assembled his revolutionary air brakes by hand in 1869, using traditional lathes and presses at a small factory in Pittsburgh's Strip District.
More than 150 years later, the Fortune 500 company that carries on his legacy has become a foundational part of an industrial development devoted to cutting-edge manufacturing processes.
Wabtec Corp. will become the first manufacturing tenant at the Neighborhood 91 innovation hub at Pittsburgh International Airport, officials announced Thursday. Neighborhood 91 is the first development in the world to both condense and connect all components of the additive manufacturing and 3D printing supply chain into one powerful production ecosystem.
"Additive technology is a key focus area for us that provides new capabilities to drive innovation where traditional manufacturing could not," said Eric Gebhardt, Wabtec's chief technology officer. "This agreement continues our investment in resources that enable our engineers to design new and complex products for the industries we serve."
Wabtec, which maintains operations on six continents from its Pittsburgh headquarters, is a leading provider of equipment, systems, digital solutions and value-added services for freight and transit rail. In 2019, it reported $8.2 billion in sales.
The company will lease more than 11,000 square feet in the industrial park's first building. Crews broke ground on that building last month and expect to have it completed by spring. Neighborhood 91 is part of the Pittsburgh Airport Innovation Campus, a 195-acre site developed on the west end of the airport's 8,800-acre property.
Welcome to the Neighborhood
Just as neighbors borrow tools from each other, companies in Neighborhood 91 will share infrastructural efficiencies, including storage for powder materials, such as stainless steel and aluminum. Wabtec joins previously announced Arencibia, a company that produces noble gases, including new and recycled argon, a key element used in additive manufacturing.
With several other companies in various stages of agreement on 45,000 square feet of production space, Neighborhood 91 has already assembled the additive manufacturing supply chain—powder storage, post-production, and more—in the middle of a pandemic, no less.
"Part of our vision as an airport is to advance the region's role as a world leader," said Pittsburgh International Airport CEO Christina Cassotis. "Additive manufacturing is looking for a place to call home and now, with Neighborhood 91, that vision is becoming reality. Neighborhood 91 is designed for industry leaders like Wabtec to advance the application of additive technologies for their customers. By condensing the supply chain, this campus will accelerate the adoption of additive in the manufacturing space."
The AM process, in which objects are built by continuously adding thin layers of metallic powder atop one another to form shapes specified by digital files, is far more precise and economical than traditional manufacturing, in which raw pieces of material are essentially whittled into the desired result.
The facility is Wabtec's first to focus on producing aluminum components via the AM process. It will be the company's largest AM production site by far and house the largest AM machine in the company, said Jen Coyne, additive manufacturing leader for Wabtec.
The case for Pittsburgh
The Neighborhood 91 plant adds to Wabtec's additive facilities in western Pennsylvania. By 2025, the company plans to use additive manufacturing in the production of over 25,000 parts.
While it might not seem surprising that a Pittsburgh-based company would build a production facility in its backyard, industry expert John Barnes said it's not that simple when a firm has a global presence like Wabtec.
"It's significant because they could have chosen to put this facility anywhere," said Barnes, founder of The Barnes Group Advisors, an additive manufacturing consultancy. "At the end of the day, any multinational is going to say, 'Where else could we be?' And Western Pennsylvania won out in that equation."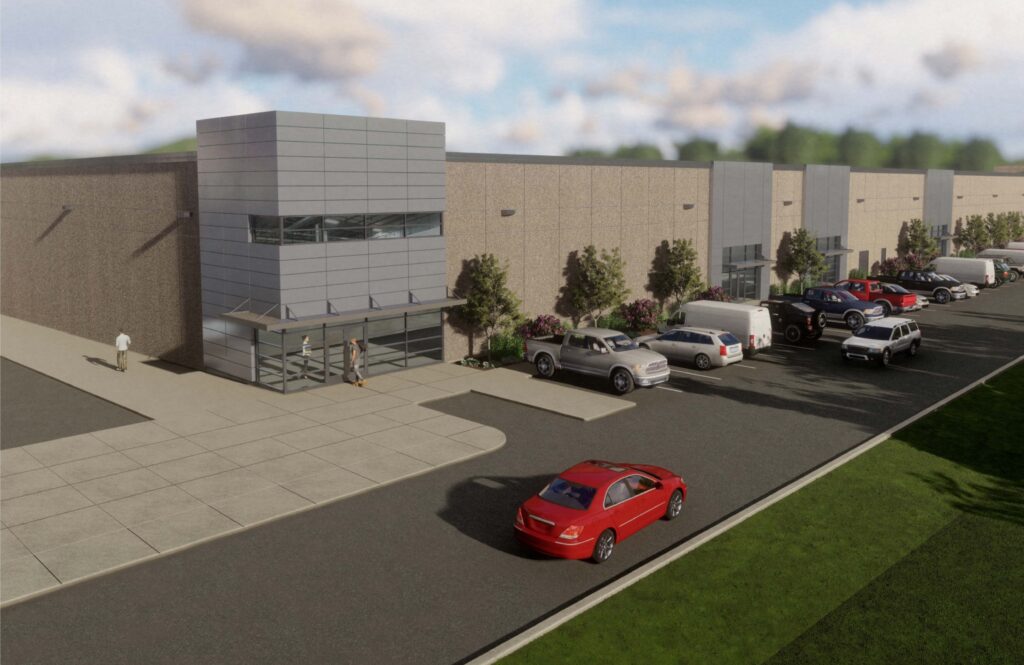 That regional appeal goes beyond the confines of Neighborhood 91. Morgan O'Brien, co-chairman of Pittsburgh Works Together, an organization of labor and business leaders focused on manufacturing, said local unions have embraced the technological advances in the industry.
The same workforce that once turned Pittsburgh into one of the most prominent manufacturing cities in the world is now partnering with leading tech and engineering universities like the University of Pittsburgh and Carnegie Mellon University to expand its skillset and embrace the future, he said.
"Not only is additive manufacturing going to be a big part of this country's economic growth in the future, but it's going to be right here in Western Pennsylvania, and for all the right reasons," O'Brien said.
O'Brien noted that PIT's plan to become the first major U.S. airport powered completely by its own microgrid — fueled by onsite solar panels and natural gas wells — will also be a factor for companies seeking cost efficiencies when evaluating new production sites.
Landing at the airport
The condensed supply chain is not the only appealing aspect of Neighborhood 91, Wabtec officials said. The location on airport property means the company will be able to ship parts by air immediately to any location in the world within 24 hours or transport them by trucks rolling out to the neighboring interstate highways.
Philip Moslener, executive global director of applied innovation at Wabtec, said the company's new facility will serve customers around the globe, but the localized concept of Neighborhood 91 will also help drive growth.
"We're looking forward to more neighbors," he said. "In order to be successful, it requires a community, and this is literally it. We're looking forward to getting neighbors that will help us and we can help them grow in this space and develop solutions for our customers."