For Mike Benway, there's a common theme between his military service and current career as a Field Maintenance Supervisor at Pittsburgh International Airport.
Airplanes.
In his nearly six years of serving in the U.S. Navy, those airplanes happened to be supersonic fighter jets: McDonnell Douglas F/A-18 Hornets, to be exact.
For most of his service, Benway worked as an avionics technician maintaining electronics systems inside the fighters, including on aircraft carriers.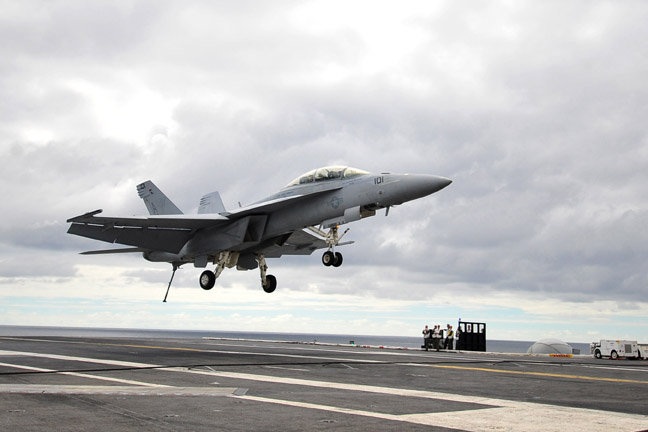 "Being on the flight deck, only a few feet away from the engine and holding my thumbs up to tell them to go ahead and launch the aircraft—not once did that ever get old for me," Benway said.
After serving at bases in Florida and Virginia, on deployments to Iraq and Afghanistan and on carriers at sea, Benway went on to earn a degree from Embry-Riddle Aeronautical University.
Today, he mostly works around commercial planes, though military aircraft remain a common sight because of the two military bases that share the airfield with PIT. While the job and type of aircraft have changed, some things haven't.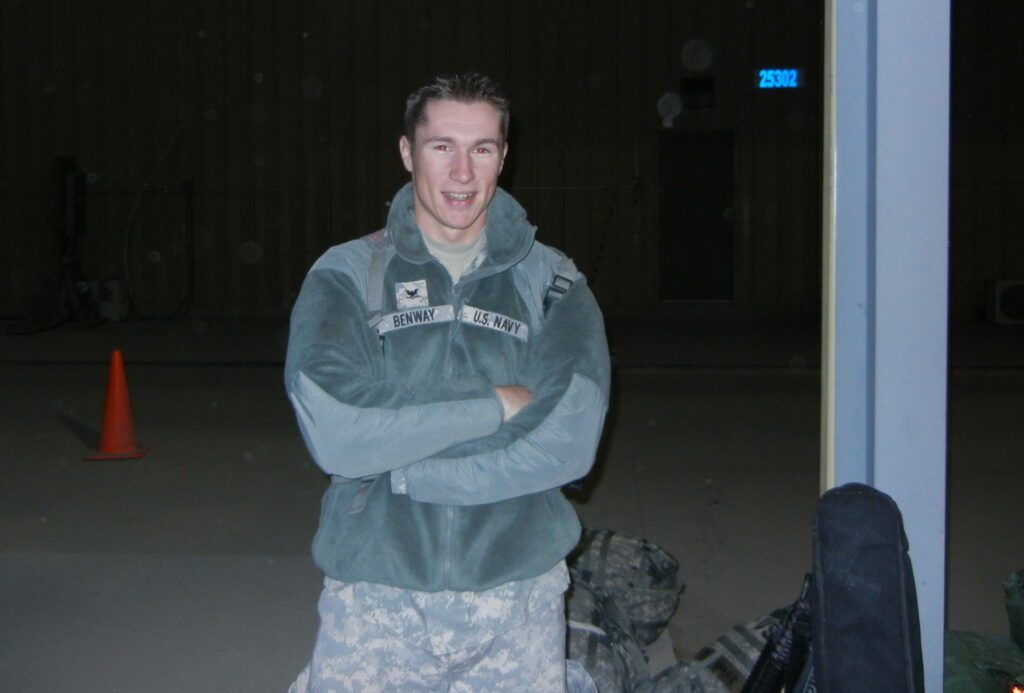 "There's always something happening," he said. "You really can't get complacent, and that's how it is working on the airfield here every day. The military taught me to keep my head on a swivel and to always be ready to react."
Benway is one of many veterans working at PIT. The Allegheny County Airport Authority, which owns and operates PIT and Allegheny County Airport in West Mifflin, Pa., currently employs more than 40 veterans. A few also continue to serve in Guard, Reserve and active-duty military units.
Some of the airport's veteran staff even work in the same fields they worked in during their military service.
"Being a firefighter is something I've always wanted to do," said Nick Powanda, who served four years in the U.S. Air Force before joining PIT's Aircraft Rescue and Firefighting team.
While stationed at Laughlin Air Force Base in Texas, he mostly worked around propeller aircraft and smaller fighter jets.
"We didn't see a lot of larger-frame aircraft," Powanda said. "I went from dealing with one or two pilots per plane to 200 passengers and crew on board the planes here at PIT. But I still learned all of the background knowledge on aircraft and firefighting, and we also follow similar structures in our processes and following chain of command."
Airport electrician Ron Tart launched his career in the Air Force. After serving four years and completing a five-year apprenticeship with an electrical union in Pittsburgh, airport work was a good fit.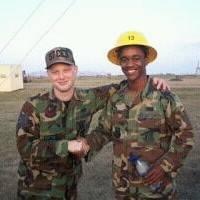 "I already had experience working around aircraft and working with the lights on the airfield," Tart said. "Not only that, but the Air Force helped to make me want to grow more. It helped me gain confidence. It teaches you teamwork and accountability, which are all important here."
April Gasparri, PIT's Senior Vice President of Public Safety, Operations and Maintenance, currently serves in the U.S. Army Reserve. Before that, she served for seven years as a pilot, flying the Bell OH-58 Kiowa "Warrior" helicopter.
"I knew I wanted to stay in the same operational tempo as the military," said Gasparri, a graduate of the United States Military Academy at West Point. "In both the military and aviation, we go through things together. You're there for a larger purpose and there's an incredible dedication and bond there."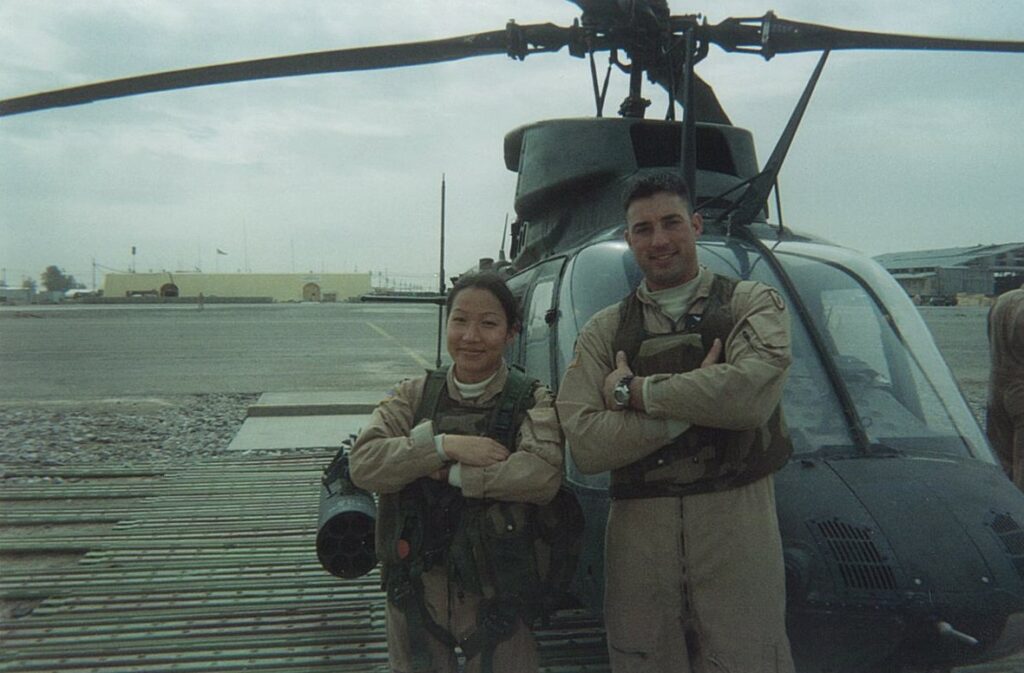 As part of an Individual Mobilization Augmentee program, Gasparri is attached to an active-duty Army unit and spends several weeks per year training in her role within a joint operations command center.
"I don't want to fail my team here, so it definitely takes some preparation ahead of that time before I leave," she explained.
"I'm really thankful for the support our team gives and that they understand and support those who are still in the military service."