Nuclear devices, nerve gas, mafia money, UFOs and Howard Hughes. For 65 years, locals have reveled in the many conspiracies tied to one of Pittsburgh's greatest unsolved mysteries: the strange tale of the Ghost Bomber.
And, according to a local recovery group, some of the clues to solving this legendary mystery are likely still sitting at the bottom of the Monongahela River.
On Jan. 31, 1956, an Air National Guard B-25 Mitchell bomber traveling from Nellis Air Force Base in Nevada ran out of fuel while flying over Pittsburgh.
Piloting the aircraft was Maj. William Dotson, who first requested permission to land at what was then called Greater Pittsburgh Airport, now Pittsburgh International. Running low on fuel, he decided to try for nearby Allegheny County Airport in West Mifflin, Pa., instead.
Forced to make a quick decision as the aircraft began to malfunction, Maj. Dotson attempted a water landing into the Monongahela, near what is now the Homestead Grays Bridge. Of the six crew members and passengers on board, only four survived.
An Unsolved Mystery
In the 14 days following the crash, the U.S. Coast Guard and Army Corps of Engineers led search efforts to recover the roughly 15 foot-high, 13-ton bomber.
But to this day, the aircraft has yet to be found.
Some claimed the military recovered the aircraft in a secret, overnight effort to conceal the details of the flight's mission. Other stories include witnesses who said they saw the bomber being pulled from the water.
Robert Goerman of New Kensington, Pa. has dedicated a website to his theories of why the aircraft could have been secretly recovered.
"If I had to hazard a guess, there was something on board the plane," Goerman said. "There had to have been a reason the aircraft was taken out. It wasn't a briefcase they could have sent a diver down to get."
"It was too bulky or something that they couldn't just pull out," he added. "Sometimes I lean toward nerve gas. But do I really know? No."
Others conspire the military recovered the aircraft because it was transporting nuclear material, mafia money, evidence of alien activity from Area 51 in Nevada or even carrying famous movie director and airline owner Howard Hughes.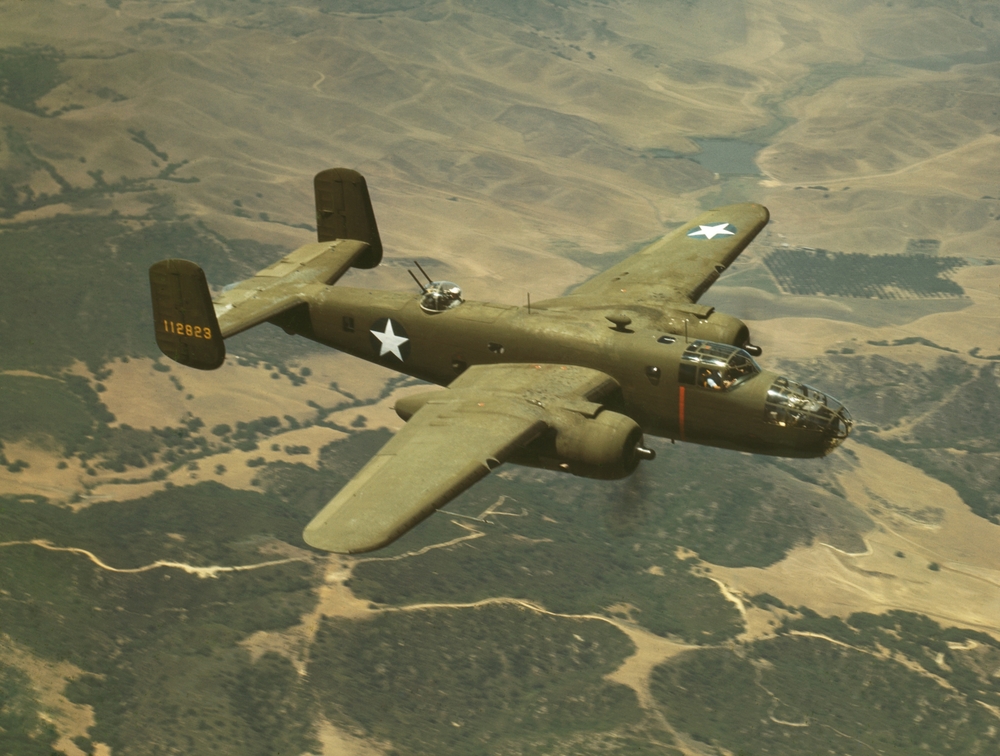 While some may argue the aircraft will never be found, search efforts for the "Ghost Bomber" are ongoing.
In 1995, a team of volunteers hoping to find the missing bomber formed the B-25 Recovery Group, led by the late John Uldrich, a CEO of a Minneapolis-Shanghai-based marketing consultancy firm.
At that time, Bob Shema of Ross Township — just North of Pittsburgh — owned an environmental consulting firm and with it, a boat with high-tech sonar systems. But, with conspiracies surrounding whether or not the aircraft had already been recovered, Shema expressed some initial hesitation.
"As a business, the last thing we wanted to get involved in was a wild goose chase," Shema said.
"John was able to provide documentation showing that seven aircraft had either ditched or crashed into the river between 1941 and 1978, and six of those seven planes had been recovered," Shema said. "You can see why, when people would say they saw an aircraft, it was probably more confusion than conspiracy."
The Search Continues
Uldrich, Shema and the B-25 Recovery Group reject those conspiracy theories and have spent about 25 years conducting scientific research, including physically searching the river, to identify the location of the missing plane.
Today, the group believes remnants of the aircraft can be found buried in about 15 feet of silt, below 32 feet of water and 150 from the riverbank in a place called "Bird's Landing." The spot is near the site of the crash in Homestead.
"Our research has indicated that it's probably buried," Shema noted. "We're convinced that it's not easily accessible, but we still hope to be able to locate the aircraft."
The plane may not just be difficult to extract; there may not be much of it left.
"It's not the most hospitable river," explained Matt Pundzak, another member of the B-25 Recovery Group. "It's hard to do things in fast moving, cloudy water. Plus, the years that have gone by also would have taken a toll."
Pundzak added that the river isn't the most pleasant environment for the wreckage to have survived, with barges passing through water that was then-polluted during Pittsburgh's steel mill days.
The recovery group suspects that the bomber's engines, tires and oil tanks are likely the few remaining parts that could still be recovered.
And while the next search isn't scheduled yet, Shema hopes to get the group together for one this summer. Whether or not the search is successful, both Shema and Pundzak feel that eventually, someone will find the missing bomber.
"I'm an optimist, I believe that someday, someone will read about the B-25, pick up some amazing new technology, and they're going to solve the mystery," Pundzak said.
"There's part of me that says I'm glad that it's never been found because there's still a mystery out there to solve."