Travelers must wear a mask to pass through U.S. airport security checkpoints starting Feb. 2 under a new federal mandate.
The mask rule will be enforced by TSA officials, and travelers will not be permitted to pass beyond the security checkpoint without a mask properly covering their mouths and noses, TSA officials said.
The regulation is part of an executive order from President Joe Biden on promoting COVID-19 safety in travel. As part of the order, travelers must wear masks when they are in airports, passenger aircraft, bus and rail stations, public transportation and passenger railroads. The requirement remains in effect through May 11.
Pittsburgh International Airport implemented a mandatory mask requirement for all passengers and staff in the terminals in May. The federal law adds an extra layer of enforcement, including potential civil penalties for failure to comply. Passengers without masks will be denied checkpoint entry, boarding or continued transport.
"Public health, safety and security are always the top priority at Pittsburgh International Airport," said Travis McNichols, Vice President, Public Safety at PIT. "Masks have been mandatory inside the terminal since May and free masks are available to passengers at the Landside Terminal information desk as part of our Safe Travels program."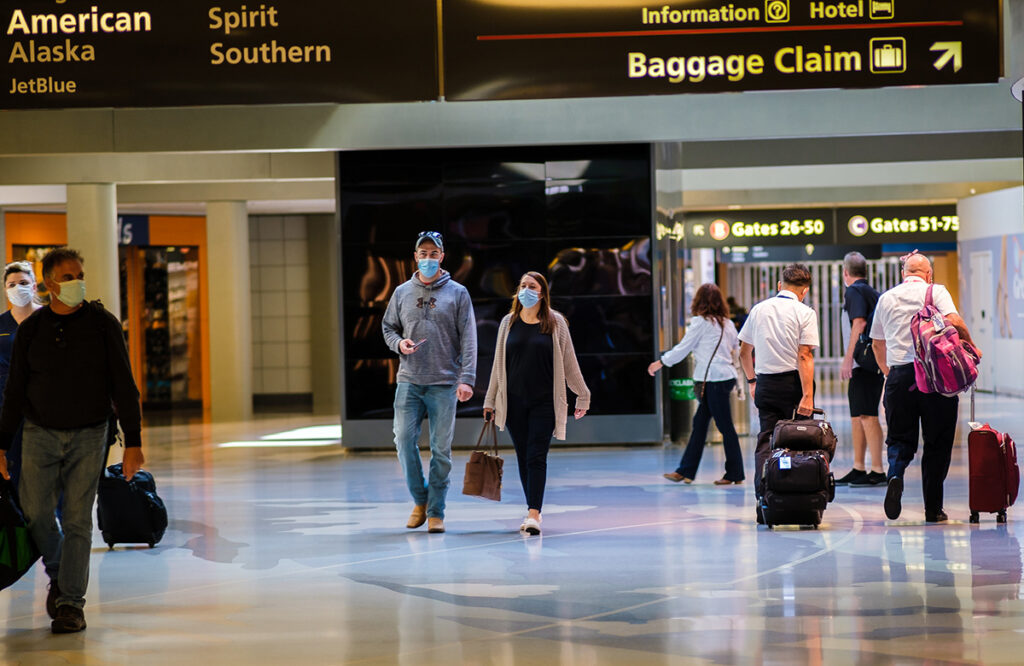 Passengers can find more information about the mask policy at Flypittsburgh.com/safetravels. Travelers with specific questions related to TSA enforcement measures should visit TSA.gov.
The federal mask requirement extends to the nation's domestic network of airports and passengers and crewmembers flying aboard airplanes operated by domestic and foreign air carriers with inbound flights to U.S. ports of entry.
"TSA will fully comply with the president's executive orders, CDC guidance and the DHS national emergency determination to ensure healthy and secure travel across all transportation sectors. This will help prevent further spread of COVID-19 and encourage a unified government response," said Darby LaJoye, a senior official performing the duties of the TSA administrator during the presidential transition.
"As we continue to experience impacts from this pandemic, we are committed to this measure as the right thing to do for the TSA workforce, for our industry stakeholders and for passengers."
The requirement does not apply to passengers who appear to be under the age of 2, those with disabilities who cannot wear masks, or other conditions outlined on TSA.gov.
TSA officers will request travelers temporarily lower their masks to verify their identity. Those who approach the checkpoint without a mask will be asked to obtain one to proceed.
While medical masks and N-95 respirators fulfill TSA's requirements, face shields and/or goggles are not an acceptable substitute. However, they may be used in addition to a mask, officials said.