Who gets excited about parking?
At PIT, we do! After months and months of empty spaces during the pandemic (save for our food drive), air travel is coming back—big time—especially for those looking to go on vacation to, well, anywhere.
RELATED: Industry Summer Travel Season Takes Off
And that's why we're excited to announce that for the first time in nearly 30 years, Pittsburgh International Airport is changing its parking options to meet the needs of these travelers.
Beginning June 7, customers will have a $7-per-day Economy Lot option that is about a 10-minute walk to the terminal. The lot is located adjacent to the Extended Lot and does not include shuttle service. Passengers can access the moving walkway to get to the terminal. The Extended Lot will continue to have shuttle service at $9 per day.
"The profile of our traveler is changing based on the recovery of leisure travel and the new, low-cost airlines flying out of PIT. We need to make sure we have a parking option to match," said Bryan Dietz, Vice President, Air Service Development at PIT.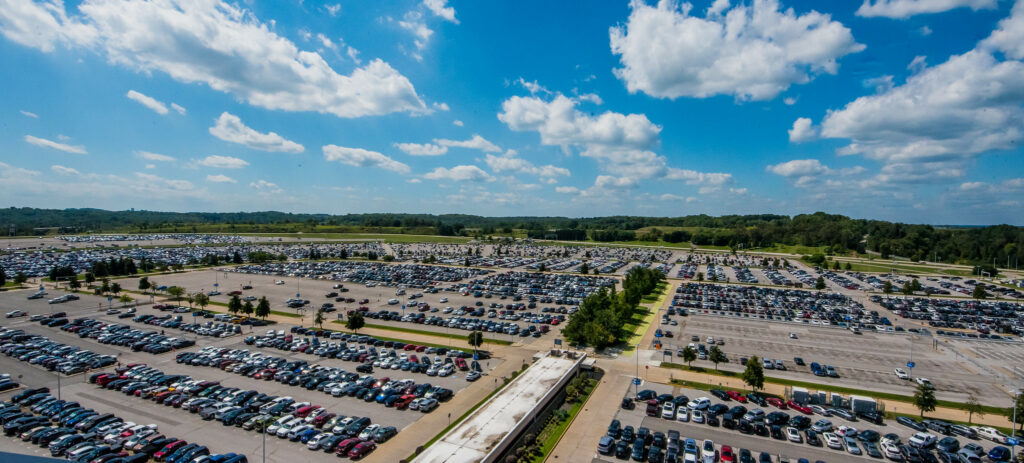 The new Economy Lot rounds out a full menu of parking options to meet various customer needs as summer travel is surging at airports nationwide while keeping the airport competitive with off-site options.
Passenger traffic has been steadily climbing—up more than 1,200 percent last month—and a total of 18 new or returning nonstop flights will take off through August, as airlines respond to strong demand to vacation destinations like Myrtle Beach and Charleston, S.C.; Norfolk, Va.; Phoenix, Ariz.; and Orlando and Key West, Fla. Curbside check-in is also returning, with Southwest planning to start June 1 and American on June 29.
"We're thrilled to see passenger traffic coming back and we are ready to welcome new and returning travelers," said Samantha Stedford, Director of Customer Experience at PIT. "Our trained ambassadors are here to help passengers through the new parking experience and to welcome them back to all the exciting possibilities travel brings."
To streamline access to all PIT parking options, there is now only one main entrance to the lots accessible as vehicles enter the airport from I-376.
Further optimizations include the June 9 addition of pay stations in baggage claim and along the moving walkway to speed up the payment and exit process. Passengers will still have the option to pay from their vehicle as they leave the lot.