You'll miss the first weekend of this year's Three Rivers Arts Festival if you attend.
But if you're willing to give up funnel cakes for a few days, you can experience a once-in-a-lifetime opportunity: the Queen of England's Platinum Anniversary Celebration.
British Airways resumes nonstop service between Pittsburgh International Airport and London Heathrow Airport on June 3, coinciding with the official celebration of Queen Elizabeth II's 70th anniversary of assuming the throne, which will be observed June 2-5.
Think that might be worth giving up a weekend trip to Kennywood or Sandcastle?
After a 20-year pause, British Airways started serving Pittsburgh again in April 2019. Unfortunately, the pandemic forced the airline to suspend flights in March 2020.
But beginning June 3—less than four months away—year-round service will resume with flights on Tuesdays, Wednesdays, Fridays and Sundays.
The flights will leave Heathrow at 4:45 p.m. local time and arrive in Pittsburgh at 7:50 p.m. local time. Return flights will leave Pittsburgh at 9:50 p.m. and arrive in London at 10:10 a.m. the next morning.
"The economic benefits provided by nonstop service between London and Pittsburgh are far-reaching," Pittsburgh International Airport CEO Christina Cassotis said when the service resumption was announced in December.
"We've said all along that it's important that this flight succeeds, and we're thrilled for a 2022 return during the busy summer travel season. Thank you to British Airways for continuing to recognize that the Pittsburgh region is back. We are looking forward to working together."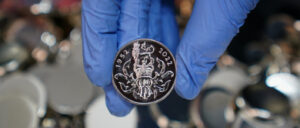 If you go to the queen's celebration, you'll be commemorating a historical moment both for the United Kingdom and British Airways: To help mark the airline's 100th anniversary in 2019, the queen visited its heritage center and saw her first ticket for a flight following her coronation (she traveled with the Duke of Edinburgh to Jamaica).
Should you arrive in England on June 4, you can see the queen and members of the royal family attend the Derby at Epsom Downs.
That will be followed by the Platinum Party at the Palace to celebrate the queen's seven-decade reign. The acts performing at the live concert from Buckingham Palace haven't yet been announced, but expect some of the entertainment industry's biggest names to be there.
On June 5 in London, the Platinum Jubilee Pageant will feature musicians, dancers, military personnel and others telling the story of the queen's reign. The palace promises an extravaganza featuring theater, music, circus, the latest visual technology and more.
There also will be an undoubtedly moving ceremony: a "River of Hope" featuring 200 silk flags adorned with schoolchildren's pictures of what they envision the future will be like over the next 70 years. The children will carry the flags to simulate a flowing river.
For your visit, you'll have to temporarily trade chipped ham and Eat'n Park for fish and chips and Rules, a London restaurant that has been around since 1798.
But if you've always wanted to hop across the pond, consider doing so in June when airline service from Pittsburgh to London begins anew.
The timing couldn't be better.