Winter may have arrived, but the busiest airline at Pittsburgh International Airport has big plans for summer travel.
On Thursday, Southwest Airlines announced it will increase service to Houston Hobby Airport from once-weekly to six times a week, starting July 11. Flights will operate year-round, adding more options for travelers heading to Space City; Southwest initially resumed the route on Nov. 12 as weekend-only.
In an accompanying schedule extension, Southwest also added service to three existing routes at PIT, all beginning July 11:
Atlanta increases from daily to twice daily
Denver increases from daily to three times daily
Myrtle Beach, S.C., increases from weekend-only to daily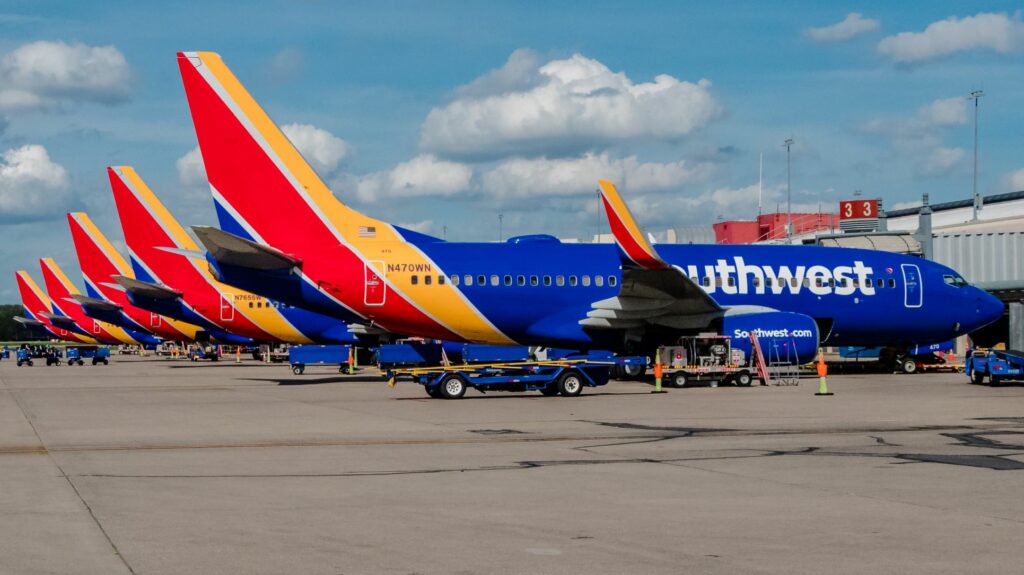 The increase in service means the airline will offer 28 weekday departures, a 17 percent increase year over year. In addition, Southwest will operate the most flights the carrier has ever offered to Denver from PIT, highlighting the popularity of Rocky Mountain and West Coast destinations among Pittsburghers.
"Whether beaches or mountains are on your list for summer vacation, we have flexible policies and a schedule to get you there with ease," said Ryan Green, Southwest's executive vice president and chief commercial officer. "We're continuing to add flights back into our schedule, providing options for customers to seek their passions."
Southwest launched seasonal service to Myrtle Beach in May 2021 to capitalize on strong demand for leisure travel. Southwest is one of three airlines that flies direct to Myrtle Beach on a seasonal basis; the other two are Allegiant (resumes April 1) and Spirit (resumes April 12).
Since launching Pittsburgh in 2005 after the closure of the US Airways hub, Southwest has grown its destination count to 18 cities served nonstop. As of November, Southwest is the largest airline at PIT by market share, carrying 25.4 percent of total passengers at the airport that month.
Network rebuild
Southwest's expansion Thursday comes as the airline focuses on rebuilding its network following several industry challenges, including the pandemic, staffing shortages, high fuel costs and delays of new aircraft deliveries.
The airline, however, believes that those issues should begin to ease next year. Southwest intends to restore its network to 90 percent by next summer and 100 percent in late 2023, as reported by MarketWatch.
For the next year and a half, the carrier's focus is "… just putting the planes back that were already there," Southwest VP of network planning Adam Decaire told Routes in an interview at the Routes World 2022 conference in Las Vegas. "As we start to think about expansion [in 2024], we'll have plenty of options to pick from."
Southwest also expects more aircraft to become available as it works to clear a backlog with training and certifying pilots, which will enable further restoration and expansion.
"We have about 40 to 45 aircraft that basically cannot be flown in a [daily flight schedule] because there are not enough pilots to fly them," Southwest CEO Bob Jordan told The Points Guy. "As we staff pilots, that will catch the aircraft growth in the back half of next year, most likely early fourth quarter."