About two dozen countries have started to welcome back travelers from the United States, but for now, most airlines are still taking Americans to places like Florida and the Carolinas.
"People are going to be more reticent to go to Punta Cana than to Punta Gorda (Florida)," said Colorado-based aviation consultant Michael Boyd.
As air travel slowly recovers from COVID-19 and the resulting economic shutdown, ultra-low cost carriers, known as ULCCs, are hoping to capture a significant share of leisure travel, the way they did in the years following the 2008-09 recession.
"Major carriers like American, United and Delta, they're going to be OK," Boyd said. "But there's going to be a lot of new opportunities for ULCCs because they're not in the airline business, they're in the vacation business."
For people who had planned—and then were forced to cancel— a vacation during the first half of the year, "those dollars are still in the bank," Boyd said. And they may be further enticed to travel by the lower ticket prices the ULCCs can offer.
Those airlines—such as Spirit, Allegiant and Frontier— tend to fly smaller planes than the major carriers, allowing them to fill flights more easily and find used aircraft and parts cheaper, said Bijan Vasigh, professor of economics and finance at Embry-Riddle Aeronautical University in Daytona Beach, Fla.
ULCCs also commonly fly routes to leisure destinations from secondary airports, saving money on landing fees and fuel spent taxiing, he added.
At PIT for example, Allegiant flies routes to several vacation destinations. In June, the airline surged to the third-busiest airline, carrying 13.5 percent of passengers at the airport.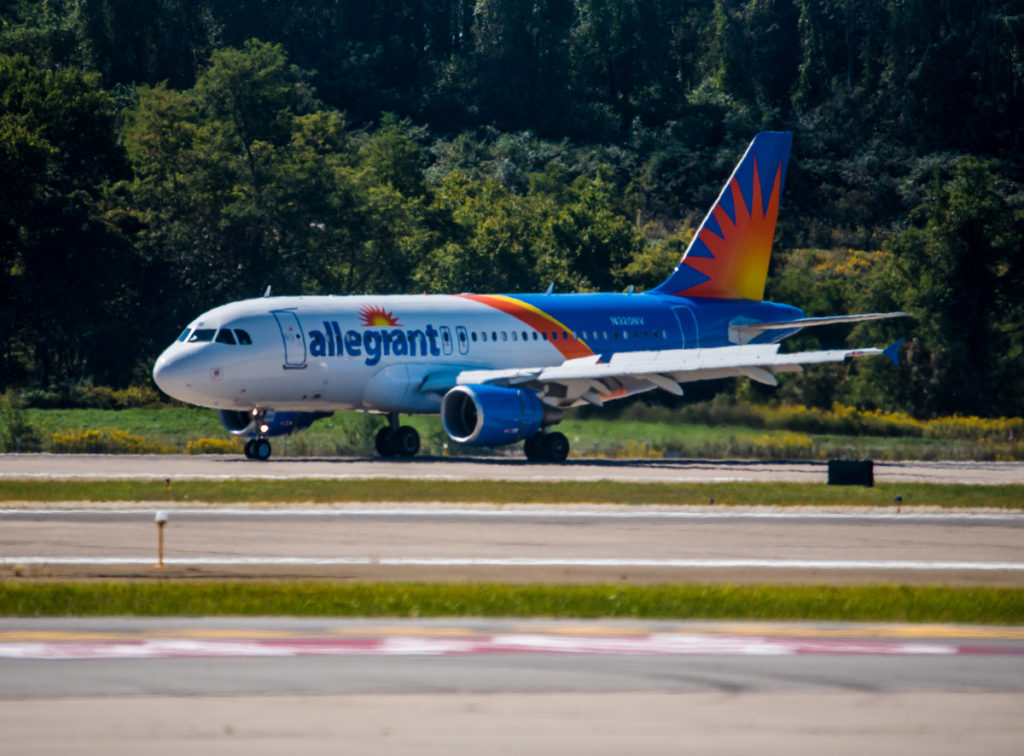 In mid-June, JetBlue announced 30 routes serving leisure travelers. Ultra-low cost carriers followed suit, with Frontier adding 18 new routes in May and Spirit adding more routes this month. Southwest, a pioneer of low-cost service, planned to fly at least 65 percent of its schedule in July, steadily adding more routes through the remainder of the year, according to the Wall Street Journal.
Those numbers are encouraging but may not hold. A surge of coronavirus infections in popular summer destinations, such as Florida and Arizona, is showing signs of softening demand.
"You see the avalanche is coming down," Vasigh said, "but you don't know when the avalanche will settle."
Business travel still down
Already-slim profit margins in the airline industry have been squeezed even further by the lack of business travelers, where legacy carriers typically make the most profit, Vasigh said.
Between the cancellation of international routes that have still not returned and "disruptive technology" like Zoom, meetings and conferences that fueled business travel have migrated online and may not return until at least next year, when travel budgets can be re-examined, he added.
"Which [airline] can maintain the profit? Which one can minimize the loss?" he asked.
Overall, passengers are slowly returning to the air, with TSA numbers counting between 600,000 and 700,000 per day nationwide in early July, although those tallies are still down 75 percent from the same day in 2019. Passenger traffic has risen, however, from the lowest point on April 14, when only about 87,000 people passed through a checkpoint, a 96 percent difference from 2019.
Boyd projects 85 percent of passenger volume will return by the end of the year. The global aviation industry predicts that it won't return to 2019 levels of demand until 2023.
"We're going to have a different air transportation system when we come back up," Boyd said, with routes headed to different destinations to account for demand. "It's still going to carry almost the same number of passengers when we get back to normal; you'll just be in a different airport.
"Traffic demand is the caboose on the economic train, and the economic train's pulling out of the station. If the economy comes back and employment goes up, air travel is going to go up with it."