The U.S. Air Force plans to take presidential transport through the sound barrier.
In September, the Air Force awarded a contract to Boom Supersonic to research and develop a supersonic-capable aircraft to fly the president and other top government officials, powered with a touch of Pittsburgh.
The Denver-based start-up airplane manufacturer is already developing its supersonic Overture passenger jet, which will reduce travel times for international flights and offer luxury to travelers.
The Air Force version could provide unique benefits to government officials, the company said.
"By cutting travel times, we make it possible for U.S. diplomats and executive leaders to connect more frequently in person, meeting challenges and defusing potential crises with a personal touch," Blake Scholl, Boom's founder and CEO said in a statement.
Boom's team boasts a Pittsburgh connection. Scholl and chief engineer for XB-1 Greg Krauland are graduates of Carnegie Mellon University.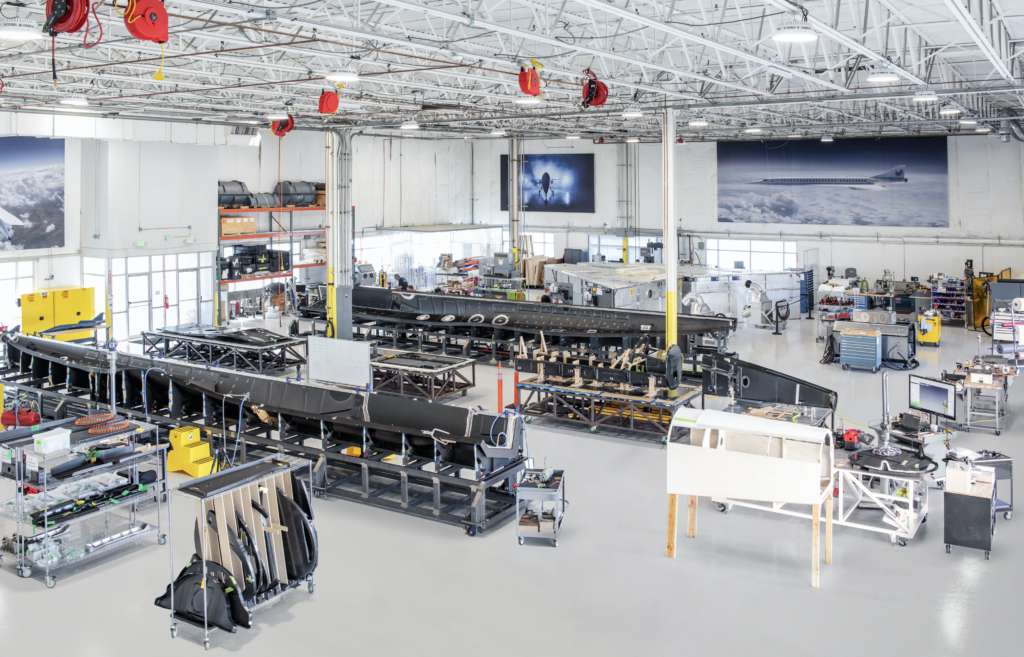 "Our team members have brought with them many unique experiences from CMU, including a drive for innovation, the willingness to take risks and work diligently," Krauland said. "It has positioned the team with the skills and experience to tackle complex interdisciplinary problems.  The enthusiasm to tackle seemingly insurmountable problems is behind our CMU alumni, and that spirit drives the Boom team forward every day."
'The way of the future'
Currently, the Air Force has a diverse fleet of aircraft built and customized for executive transport.
Most notable is the VC-25A—the highly modified Boeing 747 known as "Air Force One," used to fly the president. Two of these aircraft are flown by the Air Force.
Others include the C-32A, a variant of the Boeing 757 which is normally used to fly the president and vice president into smaller airfields. In addition, a fleet of C-40s, based on the Boeing 737-700, is used by top diplomats, such as the secretary of state and other high-ranking Air Force officials.
"The United States Air Force is constantly looking for technological opportunities to disrupt the balance of our adversaries," said Brigadier Gen. Ryan Britton, program executive officer for the Presidential & Executive Airlift Directorate, in a statement. "Boom is an example of the American ingenuity that drives the economy forward through technological advances."
Along with Boom, the federal government contracted with startups Exosonic and Hermeus to develop supersonic aircraft for VIP transport, as well.
Boom's "Overture" is expected to cut flight times on transoceanic flights in half thanks to its high speed. Combined with its great range, diplomats could reach cities around the world by air much quicker than before.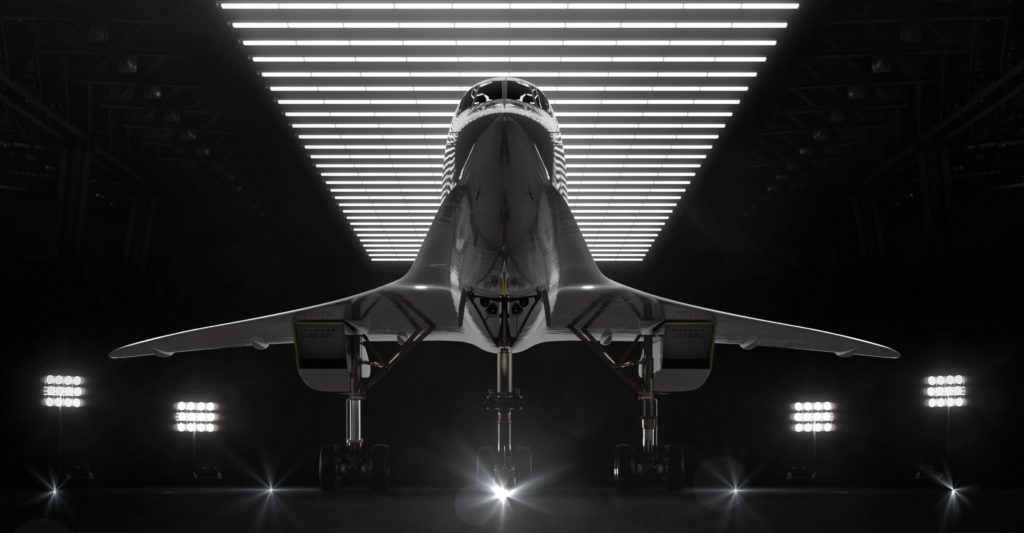 Overture is intended to be the first supersonic jet to fly passengers since the Concorde retired from commercial service in 2003. The Concorde was hampered by high operating costs and overflight restrictions stemming from its sonic booms, limiting the aircraft to transatlantic flights. Because of this, only two airlines—British Airways and Air France—flew the Concorde from London and Paris to New York.
Boom has built Overture to be more efficient and economical for airlines to operate, citing advancements in technology and access to stronger materials used in designing aircraft. The company claims that technology will make Overture safer, quieter and cheaper to fly on than the Concorde.
The XB-1, a prototype for Overture rolled out on Oct. 7, 2020, is expected to fly its first test flight in 2021.
Following the XB-1 test program, Boom plans to break ground on a new manufacturing plant in 2022, where Overture will be built. The first Overture passenger jet is scheduled to roll out in 2025 with entry into revenue service expected to take place before the end of the decade.