(This story was updated on March 28, 2022)
Planning a trip to the Big Apple this summer?
Spirit Airlines announced March 23 that it will start nonstop service between Pittsburgh and Newark Liberty International Airport on June 22, offering a low-cost option for travelers headed to the New York City area.
The airline will use its 182-seat Airbus A320 on the route. The departing flight will leave Pittsburgh International Airport at 11:31 a.m. and arrive at Newark Liberty International Airport at 1 p.m. The return flight will depart from Newark at 1:55 p.m. and arrive in Pittsburgh at 3:27 p.m.
The flight is the latest addition for Spirit at PIT, which has steadily grown since launching service at the airport nearly five years ago. The ultra-low cost carrier now carries more than 10 percent of the airport's passengers.
"We're thrilled to celebrate our 5th anniversary of serving Pittsburgh (PIT) with new nonstop service to Newark, N.J. Our unique high-value, low-fare service provides an attractive alternative to the road," said John Kirby, Vice President of Network Planning at Spirit Airlines. "We're grateful to PIT and our Steel City guests in Western Pennsylvania for enabling our continued growth in the community."
Since starting service in May 2017, Spirit has carried more than 2.5 million passengers at PIT and has become the airport's leading ultra-low cost carrier by passenger volume and total seats. Allegiant carries the second-most passengers at PIT among ultra-low cost carriers.
"Spirit is a great partner who has continued to grow in Pittsburgh since launching service nearly five years ago," said Christina Cassotis, CEO of Pittsburgh International Airport. "Having a low-cost option to the New York City market is important for our region and I'd like to thank Spirit for recognizing the demand to the New York/New Jersey area both from business and leisure travelers."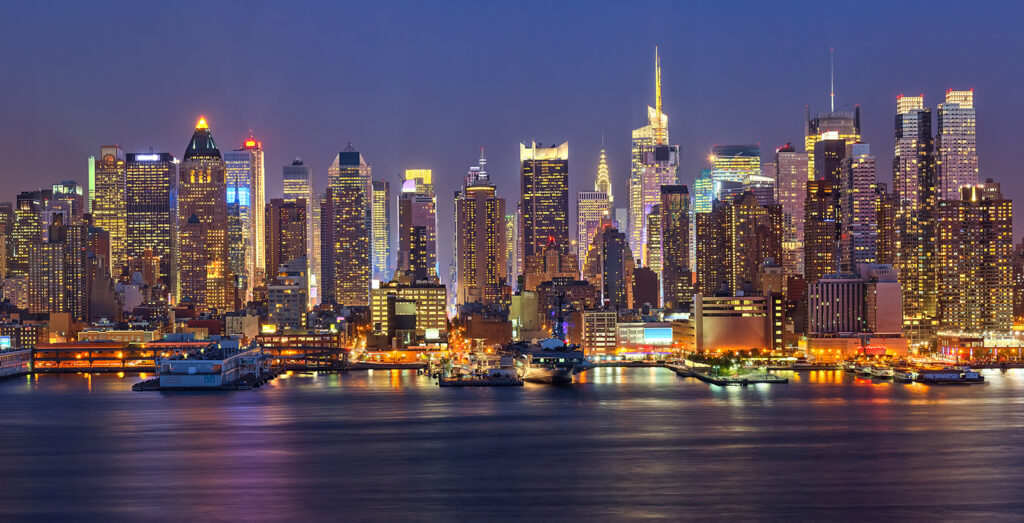 Spirit will become the second carrier to offer nonstop service between Pittsburgh and Newark, joining United which currently operates several daily flights to its Newark hub.
Of the three major New York area airports, which include John F. Kennedy International Airport and LaGuardia Airport which are both served by American and Delta from PIT, Newark is the closest to Lower Manhattan and its many attractions. Newark is also closest to Ellis Island and the Statue of Liberty.
Newark will be Spirit's ninth destination served from PIT; the carrier currently offers year-round service to Cancun, Mexico; Fort Lauderdale; Las Vegas; Los Angeles; Orlando; and Tampa. It also offers seasonal service to Fort Myers, Fla., and Myrtle Beach, S.C.
Spirit's Newark service will become another highlight of air service additions during the month of June.
Air Canada recently announced that it will resume daily, year-round flights to Montreal from PIT on June 1. The airline will also upgrade service to Embraer E175 regional jets that will introduce first class seating on the route. Montreal will complement Air Canada's existing service to Toronto, which will increase to three daily flights by this summer.
On June 2, ultra-low cost carrier Sun Country Airlines will launch new service at PIT to Minneapolis/St. Paul. The carrier will operate seasonal, nonstop flights to the Twin Cities on Sundays and Thursdays. It is the first time Sun Country will offer scheduled passenger flights from the Pittsburgh market.
The same day, Allegiant Air will resume seasonal, nonstop service from PIT to Norfolk/Virginia Beach, Va., that will operate twice a week during the summer. Breeze Airways will also introduce its new Airbus A220-300 on its Pittsburgh-Hartford route that will feature its "Nicest" first class cabin product.
Additionally, British Airways will restore nonstop, year-round flights between Pittsburgh and London Heathrow Airport on June 3 that will once again link the region to Europe. British Airways will operate the route four times a week on its state-of-the-art Boeing 787-8 Dreamliner.
PIT will also see Alaska Airlines increase service to Seattle with the addition of a second daily flight on June 16. The additional flight will capitalize on the growing technology, healthcare and life sciences connections between the two cities.