The skies have seemingly become clearer for Spirit Airlines' future.
On Wednesday, the airline's shareholders voted to approve JetBlue's merger proposal, another milestone in the airlines' bold plan that has significant implications for the aviation landscape.
"This is an important step forward on our path to closing a combination that will create the most compelling national low-fare challenger to the dominant U.S. carriers," said Spirit CEO Ted Christie in a statement.
"We look forward to continuing our ongoing discussions with regulators as we work toward completing the transaction and delivering value to team members, guests and stockholders."
RELATED: JetBlue Buys Spirit—What That Means for Pittsburgh
The deal is a coup for JetBlue following an aggressive bidding war with Frontier Airlines over the acquisition of Spirit. JetBlue's all-cash bid, initially valued at $3.7 billion, came after Frontier's $2.4 billion stock-and-cash proposal was first announced in February.
Over a period of several months, JetBlue and Frontier repeatedly raised their competing offers and debated which path would be more likely to receive regulatory approval.
The higher value of JetBlue's offer is believed to have eroded support of Frontier's proposal. In July, Spirit shareholders rejected Frontier's offer despite Spirit delaying the vote several times to drum up support. Had Frontier's offer been approved, it would have created the largest ultra-low-cost airline in the U.S.
Shortly after, JetBlue announced it would merge with Spirit to create the nation's fifth-largest airline. Pending regulatory approval, the merger is expected to close in the first half of 2024.
The combined airline is expected to retain the JetBlue name and branding and all Spirit aircraft cabins will be retrofitted to JetBlue's standard. The combined company will be headquartered at JetBlue's current location in New York City.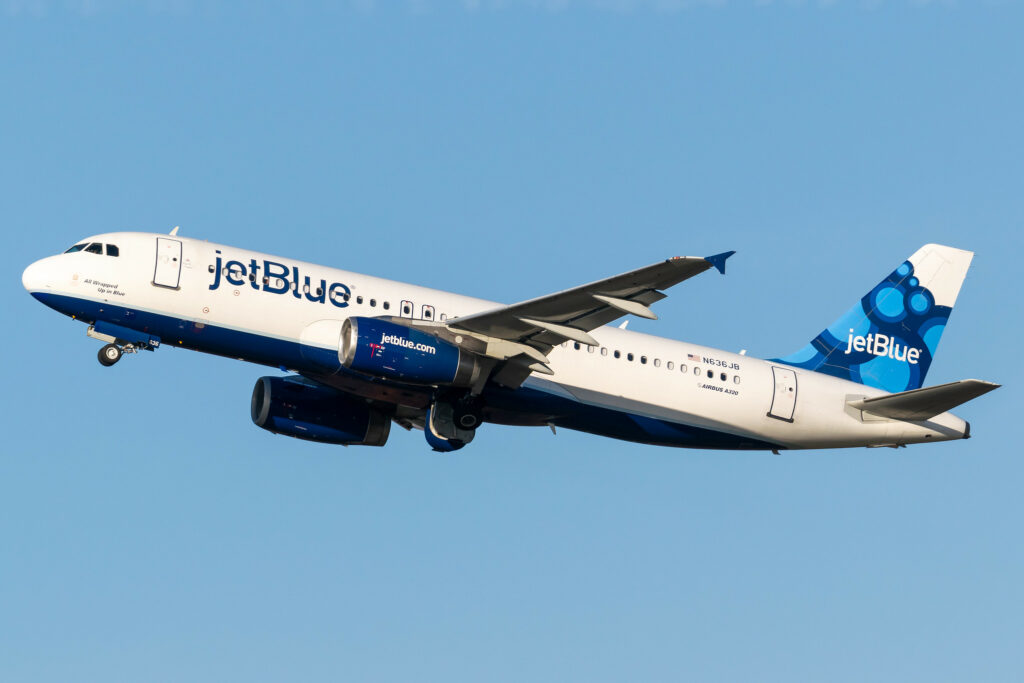 In the meantime, both airlines stated they will continue to operate separately until the deal closes; no impacts will occur to each carrier's loyalty programs and customer accounts will remain unaffected.
The combined carrier is projected to have over 1,700 daily flights to more than 125 destinations in North America, Europe, the Caribbean and Latin America. It promises to challenge legacy airlines and offer low fares to passengers.
"Spirit and JetBlue will continue to advance our shared goal of disrupting the industry to bring down fares from the Big Four airlines," said Robin Hayes, CEO of JetBlue. "This combination is an exciting opportunity to diversify and expand our network, add jobs and new possibilities for crewmembers, and expand our platform for profitable growth."
At Pittsburgh International Airport, Spirit is the fifth-largest airline, carrying nearly 10 percent of 2022 traffic as of June. JetBlue is the airport's seventh-largest, carrying nearly 2 percent of traffic.
Spirit has steadily grown at PIT since its arrival in May 2017 and flies to nine destinations, including seasonal markets, while JetBlue is currently serving 32 flights per week to Boston.
Despite the outcome, Frontier views its failed merger with Spirit as a win with one of its largest ultra-low-cost competitors out of the picture.
"It's like Nordstrom purchased a discount store like Walmart and then closed it down," Frontier CEO Barry Biffle said Oct. 18 at the Routes World 2022 conference in Las Vegas.
Spirit owes Frontier $25 million for costs incurred during the merger talks and may owe another $69 million if the JetBlue deal closes in the next 12 months.