Move over, comeback kid.
Pittsburgh International Airport leaders Tuesday unveiled an ambitious five-year plan that turns a collective aspiration into the reality of a smart airport at the heart of a thriving region.
Speaking to a crowd of about 200 people at the fifth annual State of the Airport event, Allegheny County Airport Authority CEO Christina Cassotis credited the community for the airport's past five years of progress, and said the plan for the next five is even more ambitious.
"If you had said five years ago, 'You're going to be building a new terminal, breaking ground on a world-leading additive manufacturing campus, and building a microgrid,' I would have said, 'Are you kidding? We're just trying to bring in more airline service,'" she said.
Dubbed the "Smart Plan Forward," the new strategy leads with dual imperatives of Air Service Development and Safety and Security, followed by key initiatives of Smarter Technology, Smarter Development, Smarter Cargo, Smarter Workforce and a Smarter Terminal.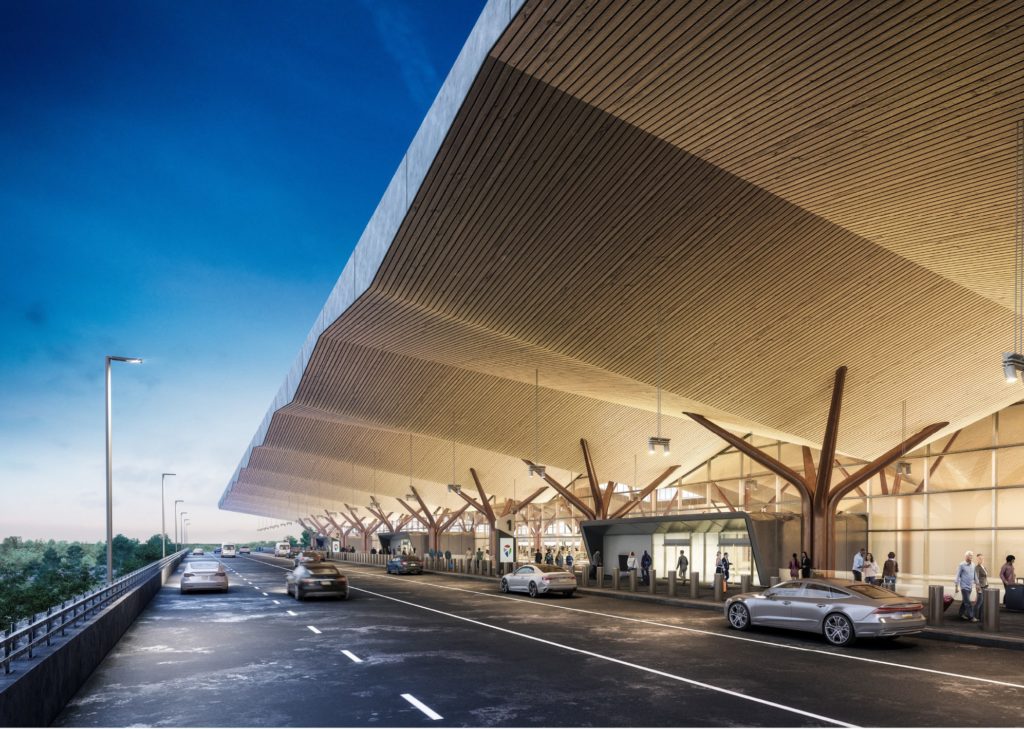 "We thought, how do we turn the past five years of success into the next five years of economic development?" Cassotis said. "And the answer was clear: turn aspiration into reality. Redefine what it means to be an airport."
The past five years included a near doubling of nonstop destinations— from 37 to 63— the arrival of nine new carriers, passenger traffic rising more than 20 percent and average fares dropping nearly 15 percent.
"That's why we're announcing our Smart Plan Forward, which is a five-year journey with innovative ways of working, inspiring people, and a clear destination: a Smarter Airport," Cassotis said. "While our core business will always be air service, we can do so much more to support this community."
A cornerstone of the plan is the billion-dollar Terminal Modernization Program unveiled two years ago and slated to break ground this spring. Chief Development Officer Paul Hoback unveiled updated renderings and video as part of the event.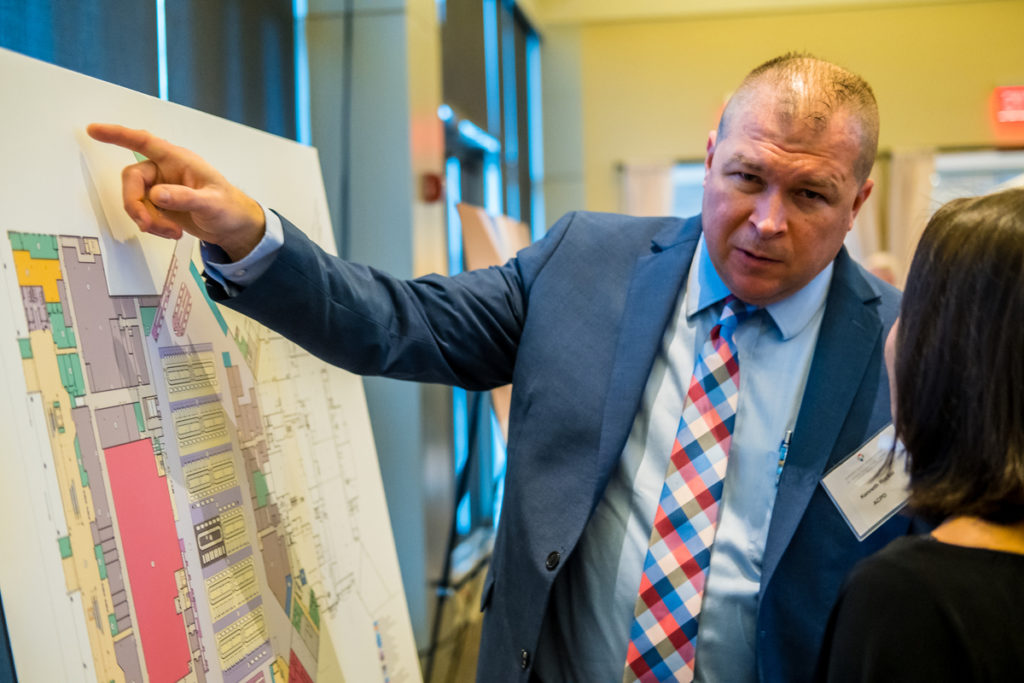 "As we design and build the new Pittsburgh International Airport, we are writing our own story, and isn't it wonderful that we get to be the authors this time?" Hoback said. "This will be an airport built for Pittsburgh and by Pittsburgh, not an airport built for a single airline."
Other key projects within the Smart Plan Forward include Neighborhood 91, as part of the development initiative. Neighborhood 91 is part of the airport's 195-acre Innovation Campus that will connect and condense all parts of the additive manufacturing supply chain with a goal of becoming an epicenter for the industry.
And while the Smart Plan Forward and past successes are part of an aggressive strategy, Cassotis said it would not be possible without the community support and the ability to leverage the community's talents and assets, including the Pittsburgh region's own renaissance story.
"We've been able to tell that story with the community's help. And we must continue to shift the Pittsburgh narrative from being the comeback kid to the iconic city that's on the forefront of what's next," Cassotis said.
"We are now at the point where we're no longer knocking at the door to get in. We're there and we're leading – just like the Pittsburgh region as a whole."