This is uncharted territory for the aviation industry.
The economic impact of the coronavirus on airports and airlines is, in many instances, worse than the aftermath of Sept. 11, 2001. That's the type of magnitude the entire industry is facing.
RELATED STORY: Airlines Cut Schedules Amid Efforts to Limit Coronavirus Spread
Airports are no strangers to crises, and we're ready to meet this challenge, for our staff, our travelers and the Pittsburgh community we are proud to call home. Here's how:
First, we are committed to serving the community. Airports are a critical part of our national infrastructure. On our airfield alone are two military bases. Our systems are running smoothly, and we are ready and able to serve those traveling today.
RELATED STORY: Grounded Aircraft Find a Place to Park at PIT
Many airlines are announcing massive schedule cuts and grounding some of their planes. We talk to our carriers every day, and we're helping them out by parking some of those aircraft on our airfield. Additionally, as cargo demand increases worldwide for goods and services, our facilities are ready to handle overflow from New York and Chicago.
Second, we have trained for emergencies. Airports and airlines have faced threats before and have developed, trained and executed emergency plans and drills. Challenges are not new to us or the industry.
We've taken our pandemic crisis plan and quickly adapted it for coronavirus. We are focused on keeping our facilities not just operational, but safe.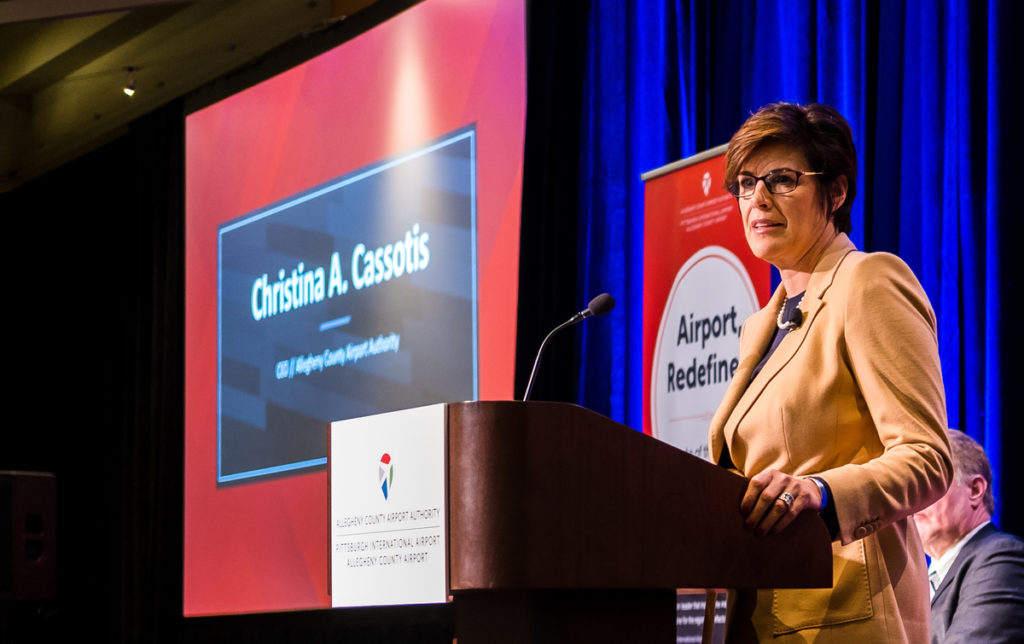 Like many airports, we have stepped up sanitizing efforts. At PIT, we have implemented new health protocols by increasing cleanings in restrooms, trains and other high-touchpoint areas. Hand sanitizing stations have been added throughout the terminal.
Of course, we are not in this alone. We are in regular contact with the Centers for Disease Control and Prevention as well as local and state health departments.
Third, we will be ready when the community and the industry are ready to travel again. Our industry was already going through rapid change before the coronavirus, and those changes will continue after we control – and eventually eliminate – this illness.
By keeping our operations running smoothly, we will be in a position to rebound along with our airline partners. This crisis will pass and we'll be ready for when travel comes back. And it will come back.
RELATED STORY: How are your airline's ticket policies affected by coronavirus? Click here to find out
But there's one more reason we'll come back strong and better than ever.
It's because we are Pittsburgh.
We are part of the community that built this country, weathered the collapse of the steel industry, then transformed itself into one of America's great renaissance stories.
This is the community that developed the polio vaccine and whose researchers are now working to find a solution to COVID-19.
To me, being in Pittsburgh is an X factor in dealing with this current issue and many others we've confronted in the past and will face again in the future.
Our commitment to the region is unfailing. Together, we will continue to move the airport and our region forward.