When Traci Clark braced for the impact of the COVID-19 pandemic at Allegheny County Airport (AGC), she wasn't sure how the general aviation facility would fare.
At first, the operations numbers—takeoffs and landings—looked bleak: a 46 percent decrease in April 2020. But only a month later, activity started to pick back up.
"We anticipated a significant drop in air traffic," said Clark, vice president, Allegheny County Airport, a general aviation airport located just southeast of Pittsburgh. "What that was going to look like or how long it would last is what we didn't know."
By the end of 2020, however, the airport ended the year down only 10 percent when compared to 2019. Remarkably, it was still higher than the airport's overall total in 2015, and much better than the 62 percent decrease in passenger numbers for the year at Pittsburgh International Airport, which is also operated by the Allegheny County Airport Authority.
"What we saw was a change of behavior, and I think the dip wasn't as low or as sustained like they saw in commercial [aviation] because people who had the resources to fly private began to fly private," Clark said.
Strength in diversity
Indeed, some people wary of crowded cabins or busy airports shifted from first-class or business-class commercial flying to private charters, said Mike Kurzawski, manager of Corporate Air, one of two fixed-base operators at AGC.
"People would prefer, if they have the means, to fly private rather than fly commercial, and in a pandemic you want to be around less people, not more people, so the obvious choice if you have to fly is charter or private aircraft," Kurawski said
The runways were still busy with other sectors too, such as cargo, flight schools, medical flights, military and law enforcement.
Centennial Airport, a general aviation facility southeast of Denver, also noticed those types of flights buffering the negative effects of the pandemic.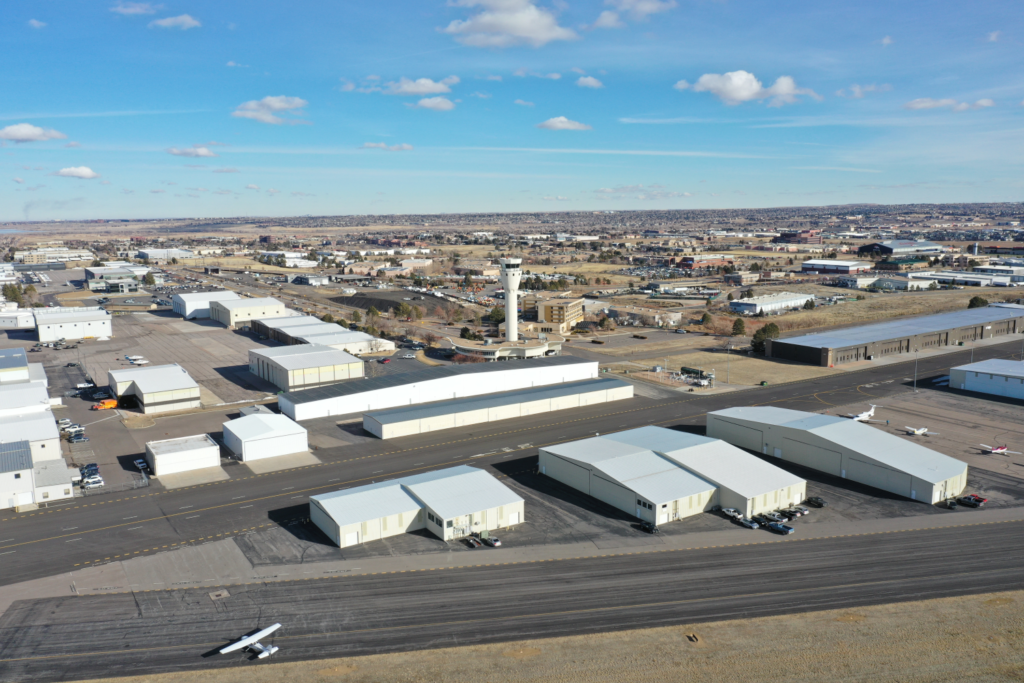 There, April's operations numbers had an identical 46 percent drop, but those for the following months bounced up and down before landing at a total decrease of 6 percent for the year.
"It ended up being a stronger recovery than we anticipated," said Michael Fronapfel, director of planning and development for the airport, which had expected a 50 percent decrease for the year. "I think our diversity in the business environment out here helps us tremendously."
To compare, commercial passenger numbers at Denver International Airport were down about 47 percent for the year, he said.
Five flight schools, competitive fuel prices and a geographic location in the center of the country also played a part, he said.
"(Students) probably had already gotten student loans or budgeted a certain amount … it was a good opportunity," he said.
Shifting positions
"Repositioning" flights also gained popularity with passengers heading to places such as Florida, Kurzawski said. Repositioning is flying a charter jet from one airport to another with no passengers in order to accommodate booked flights.
"That has always existed with charter, but perhaps not as much as we are currently experiencing," he said. "The buying and selling of repositioning has become more focused and driven. Charter companies like Corporate Air have had to become more educated in how to do this while still providing the same level of service to clients. This demand is not something that we anticipated when the pandemic began."
Getting a seat on a repositioning flight can be much cheaper than actually booking a private jet, but the savings come with more uncertainty: operators bear no responsibility to rebook passengers in case of cancellation, and the very nature of repositioning flights mean they're only one-way, leaving travelers on their own to find a way home.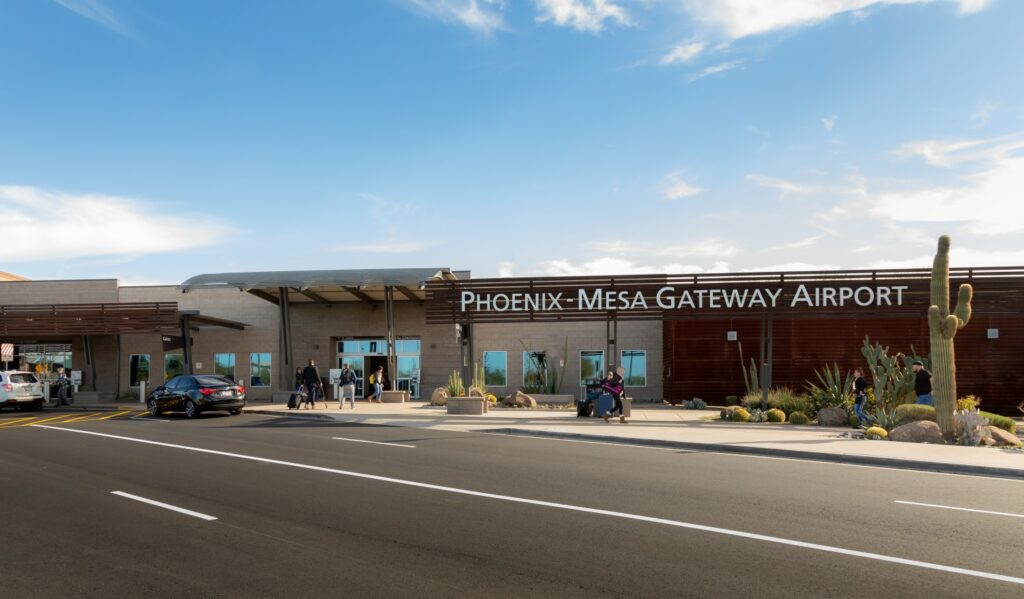 Two general aviation airports in Minnesota actually saw increases in operations numbers, with officials citing flight training and leisure flying.
And at Phoenix-Mesa Gateway Airport during its fiscal year (June 2019 to June 2020), commercial passenger numbers were down 16 percent while general aviation operations numbers for the same period rose about 3 percent, which then leveled off through the end of the year, said Ryan Smith, director of community and government relations.
"We didn't see a real large change," he said. "People that were traveling private, they were still traveling private."
Reasons for optimism
Looking toward 2021, Smith said other revenue streams such as real estate may make up for any decreases. The airport added 500,000 square feet of new hangar space last year, and it is currently seeking a master developer for 400 acres planned for non-aeronautical use.
"We like to say that we work in a 3,000-acre economic development project that just happens to house an airport," he said. "We've been able to diversify so we're not completely reliant on traffic."
Similarly, Fronapfel said Centennial is budgeting "very conservatively" for a up to a 15 percent decrease in revenue for 2021, while predicting that by mid-year things could return to normal. Prior to the pandemic, the airport saw 3 to 4 percent growth annually.
"We would anticipate that we will hopefully be getting back to that by 2022, for sure," he said, adding that they plan to break ground on two new hangars this year to meet increased demand for space.
Allegheny County Airport, celebrating its 90th anniversary in 2021, will continue to focus on facilities improvements and boosting awareness about its offerings.
"Allegheny County Airport is critical infrastructure for the community, so we need to continue to build on the momentum we've generated so far," Clark said. "I'm optimistic that we've seen the worst of the pandemic and decline in air traffic. I'm hopeful that the numbers in 2021 will be better than they were in 2020."