The global pandemic has forced airlines to make some dramatic changes in the past year—and some of those adjustments have even involved repurposing airplanes themselves.
The pandemic has brought many unexpected changes at airlines around the world, including a greater need for cargo. As a result, airlines like Qatar Airways and Cathay Pacific have converted passenger aircraft to carry cargo inside the main cabin.
"Necessity is the mother of invention," Cathay Pacific's vice president of cargo, Americas, Fred Ruggiero told Blue Sky News this fall. "Passengers aren't traveling nearly as much right now, and cargo has been very busy for us. While we have large freighters, we also have a number of passenger planes parked."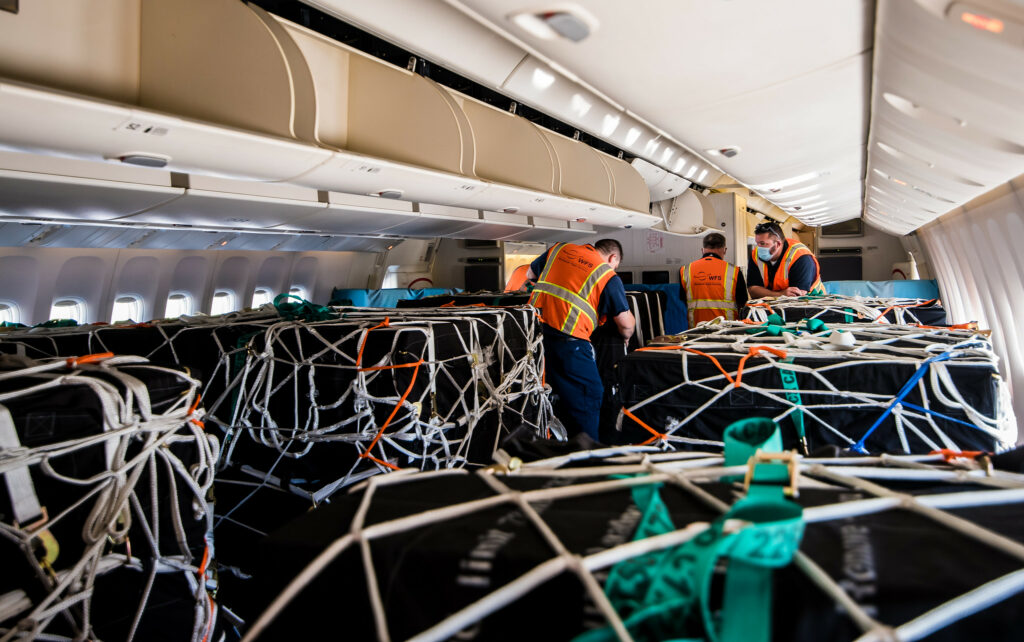 This isn't the first time in aviation history that airlines have reconfigured their planes. In 1996, United Parcel Service decided to maximize the use of its freighter aircraft by operating passenger flights—including a few from Pittsburgh International Airport.
'Quick Change' conversion
UPS wanted to increase revenues during non-peak days, like weekends, when cargo demand was low. (To this day, freighter aircraft do not fly on non-peak weekend days.)
The company believed it saw an opportunity to fly passengers to warm-weather destinations on Saturdays and Sundays from cities in the northeast and midwestern US.
To do this, the aircraft would need to be converted from cargo to a comfortable passenger configuration in a short time and then be returned to freighter status by the start of the next week.
At the time, UPS operated a fleet of more than 50 Boeing 727s, all former passenger planes. UPS selected five 727-100 models to be used for what would be known as the "Quick Change Program," where the freighters could be fitted with an interchangeable passenger cabin in a matter of hours.
First, the carrier made modifications to the aircraft to ensure they followed FAA compliance for carrying passengers. This included a permanent installation of flight attendant jump seats and lavatories onboard the aircraft.
At the conclusion of cargo operations on Fridays, aircraft maintainers would begin the passenger conversion process overnight, ahead of weekend passenger travel.
Crews attached and secured overhead bins to the cabin ceiling. Seat rows and carpeting fixed to pallets were loaded onboard through the aircraft's cargo door and locked into the floor. Teams made electrical connections to enable cabin lighting and emergency evacuation signs.
The entire conversion process took about four hours. By Saturday morning, the aircraft were ready to fly passengers.
Most flights were booked through a travel agency that offered tours to popular sun destinations, such as Florida and the Caribbean. Tour operators contracted UPS' 727s to operate the flights.
UPS used its own pilots to fly the aircraft while flight attendants were provided by a hiring agency. All cabin crew underwent necessary weeks-long training prior to working the flights.
In their passenger configuration, UPS' 727s could seat up to 113 travelers. Seats were arranged in a standard 3-3 layout and offered the best-in-class legroom available at the time. Passengers were also provided inflight meal service and canned beverages.
The experiment lasted about five years. In 2001, UPS decided to end the passenger flights. While the operation was profitable, officials said, the flights made less money than flying freight. Additionally, the frequent swapping of interiors added to the planes' maintenance costs.
UPS operated its last passenger flight in September of that year and converted the five passenger 727s back to a full-time cargo configuration.