Just months after launching service, one of PIT's newest airlines is already adding more flights.
Budget carrier Sun Country Airlines will resume its seasonal, nonstop service between Pittsburgh International Airport and Minneapolis/St. Paul International Airport on May 18 and run through late August.
But the carrier's Twin Cities service also will double its frequency compared with last summer, increasing the number of flights from twice a week to four times a week.
Sun Country's expanded schedule will now see the airline operate the route on Sundays, Mondays, Thursdays and Fridays. All outbound flights depart Minneapolis at 8:20 a.m. local time and arrive in Pittsburgh at 11:05 a.m. Return flights leave Pittsburgh at noon and land in Minneapolis at 1:15 p.m.
Sun Country announced it was adding service to PIT in October 2021 in an 11-route expansion, citing pent-up demand for affordable, convenient leisure travel. It commenced flights to the airport in June and operated twice-weekly Minneapolis service through early September.
Ultra-low-cost carriers growing
Sun Country is one of five ultra-low-cost carriers (ULCCs) serving Pittsburgh alongside Allegiant Air, Breeze Airways, Frontier Airlines and Spirit Airlines. Combined, ULCC's account for 13 percent of traffic at PIT.
Expanded service to Pittsburgh is part of another major expansion by Sun Country as the airline moves forward with its plans for rapid growth.
On Tuesday, the airline announced it will move into 12 new markets next summer, including Atlantic City, Charlotte and Kansas City. Sun Country will also restore three previously served markets: Milwaukee, New York-Kennedy and St. Louis.
The expansion will see Sun Country grow to 120 routes and 90 different airports served nationwide. It will fly 86 of those routes from its Minneapolis base, where it aims to compete with Delta Air Lines, which also has a hub at the airport, on lower costs.
"We're trying to turn Minneapolis into a two-airline market," Sun Country CEO Jude Bricker said at the Skift Aviation Forum in Dallas on Nov. 16. "If you pay with your own money, you fly with Sun Country. If you fly on a corporate contract, you fly Delta."
In other ULCC news, Breeze Airways increased its destination count at PIT last week, announcing new nonstop service to New Orleans and resuming service to Hartford starting Feb. 3.
Service to both cities will operate twice a week (Mondays and Fridays) on a year-round basis, using the airline's new Airbus A220-300. Hartford and New Orleans join existing nonstop service to Charleston, South Carolina, and Providence, Rhode Island and seasonal service to Norfolk, Virginia.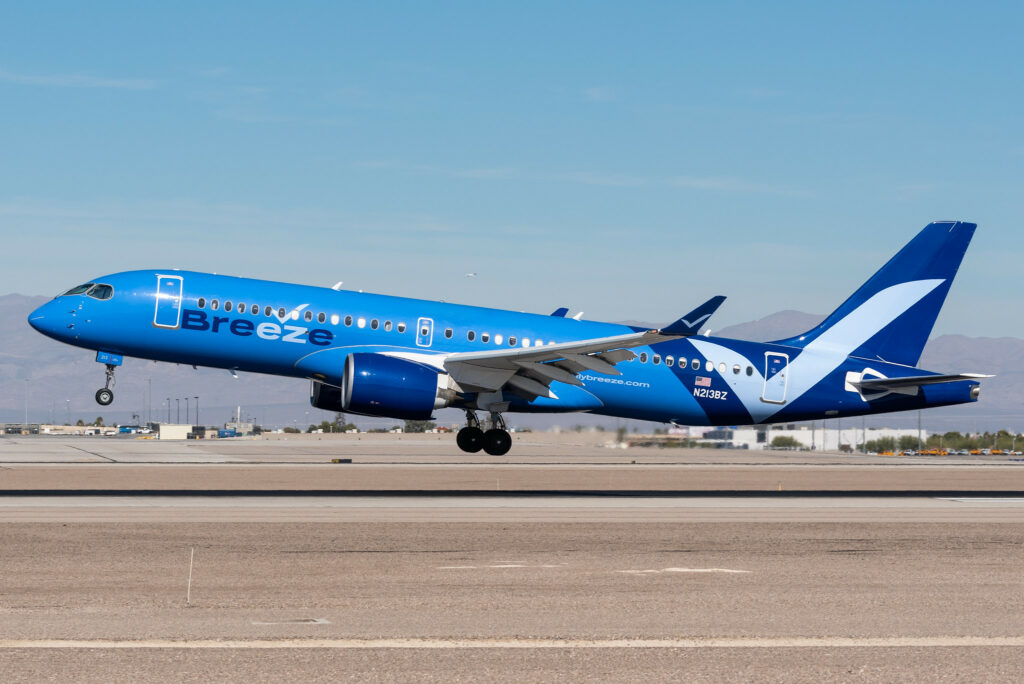 ULCCs Frontier and Spirit restarted key Florida markets from PIT on Nov. 7; Frontier resumed twice-weekly seasonal service to Orlando while Spirit returned seasonal, daily flights to Fort Myers and Tampa.
And Spirit continues to be the only ULCC offering nonstop service to the New York City market, with daily flights to Newark Liberty International Airport.
Allegiant Air also plans to resume numerous routes in time for spring and summer travel. Flights to Charleston will resume Feb. 17 while Jacksonville and Savannah return March 2 and 17. In addition, seasonal markets including Destin (April 1), Myrtle Beach (April 1) and Austin (May 19) are also scheduled to resume.
International, Domestic Recovery Growing with PIT's Largest Carriers
Additionally, British Airways will increase its nonstop service between PIT and London Heathrow in the spring. The London route will gain a fifth weekly flight April 24 and a sixth on May 14. The increase in frequency comes after British Airways resumed service to Pittsburgh in June.
Oneworld alliance partner to British Airways American Airlines, meanwhile, will resume daily nonstop service to Phoenix on Dec. 1 with its 196-seat Airbus A321neo.
Southwest Airlines resumed service to Houston-Hobby on Nov. 12 with flights operating on Saturdays. It will also restart seasonal, nonstop flights to Austin on Tuesday.
Furthermore, Southwest will bring back international nonstops between PIT and Cancun on March 11 with service operating on Saturdays. The airline will also bring back its nonstops to Myrtle Beach on June 4 with service operating on Saturdays and Sundays.